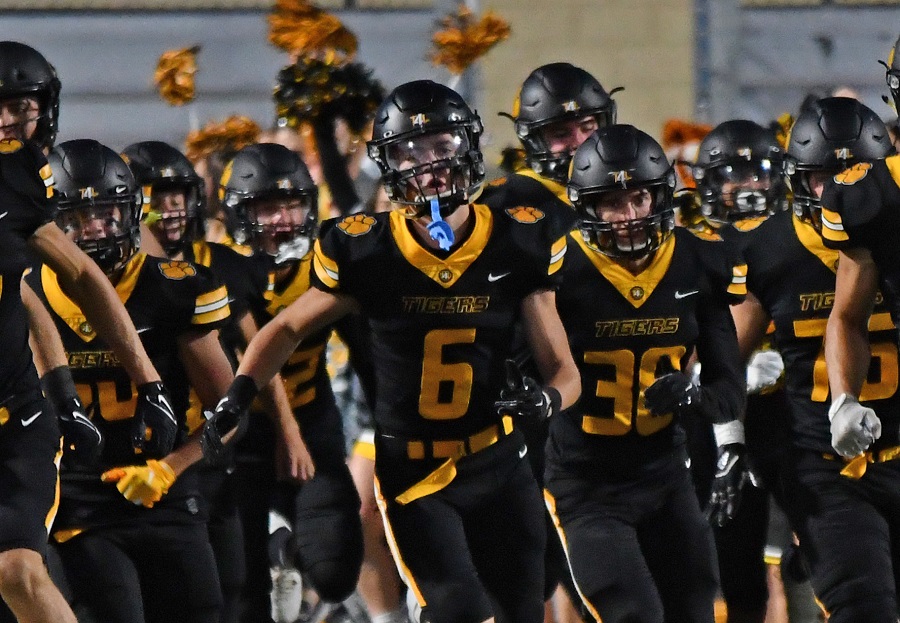 Tigers To Host Norwin Tonight At Homecoming
It's Homecoming at Newman Stadium tonight as the North Allegheny Tigers (3-3, 1-2) welcome the Norwin Knights (2-4, 0-3) to Wexford. After back-to-back conference losses to the No. 1 and No. 2-ranked teams in Class 6A, the Tigers are hungry for a win. They'll face a Norwin team that has lost three in a row entering tonight's contest, including a 21-10 loss to Baldwin last week.
The Knights opened the season by winning two of their first three games with victories over Latrobe (31-28) and Connellsville (37-0). However, once conference play began, Norwin dropped contests to Central Catholic (50-0) and Baldwin, while also forfeiting a game to Seneca Valley due to COVID protocols.
A player to watch for Norwin on both offense and defense is senior Dom Barca. An all-conference honorable mention at running back a season ago, the Knights will utilize Barca in a variety of ways to get the football in his hands. Barca is second on the team in rushing and receiving with 166 rushing yards and 102 yards receiving. He is also a starting safety on defense.
The leading rusher and passer for the Knights is senior quarterback Luke Levandosky. A first-year starter at the position, Levandosky has thrown for 373 yards, four touchdowns and four interceptions, while rushing for a team-best 266 yards and two scores. His top threat in the passing game is sophomore wideout Jackson Pons, an up-and-coming receiver with 171 yards and a touchdown on 15 receptions on the campaign.
Kickoff for tonight's Homecoming game between North Allegheny and Norwin is set for 7:30 p.m. The game will be broadcast live via the internet by the North Allegheny Sports Network with the pregame show getting underway at 7:10 p.m. The pregame show includes our weekly conversation with Tigers head coach Art Walker. To listen to tonight's game, click here.