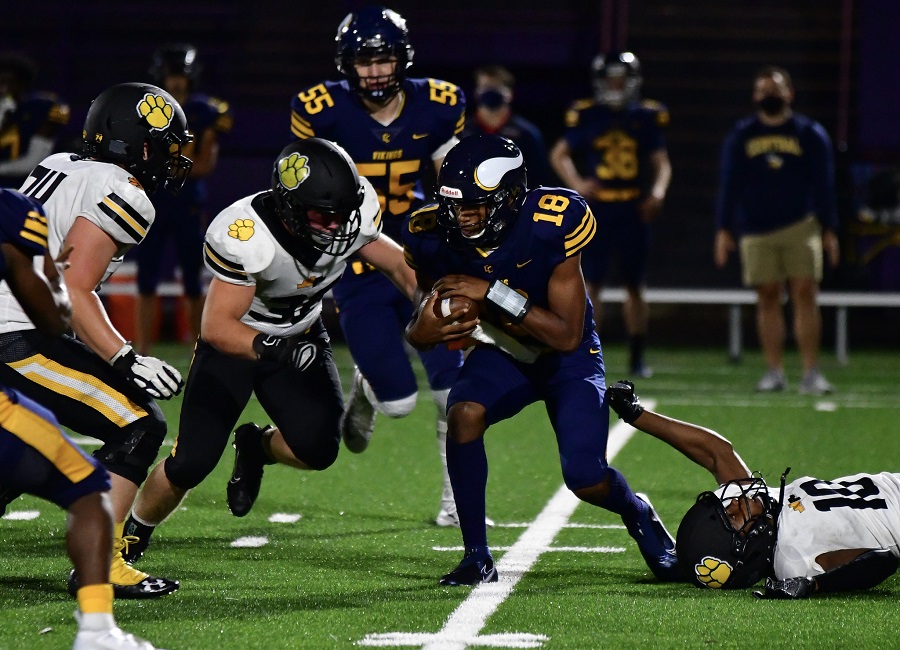 Tigers To Lock Horns With Vikings For WPIAL Class 6A Championship
In the largest classification in the WPIAL, the North Allegheny Tigers (6-0) and the Central Catholic Vikings (5-2) have been perennial contenders for the WPIAL championship. North Allegheny is making its first WPIAL title game appearance since 2012 but its fourth since 2010. Central Catholic is appearing in the championship game for the seventh time in the last eight season and 12th time overall. On Friday night, these preeminent programs will lock horns with a WPIAL championship at stake for the first time ever.
North Allegheny is the top-seed in the Class 6A bracket and is looking for the program's fifth WPIAL title. Central Catholic is the third-seed and is trying for its eighth WPIAL crown.
In the WPIAL semifinals, the North Allegheny defense was once again dominant and permitted only 81 total yards to Seneca Valley in a 21-7 victory. The Raiders only touchdown came on a meaningless fumble return for a touchdown in the fourth quarter. Senior Nate Hoke accounted for a sack and interception, along with two rushing touchdowns on offense to help secure the win.
The Central Catholic defense was equally impressive in the WPIAL semifinals, pitching a shutout against Mt. Lebanon in a 35-0 triumph. The Vikings allowed a minues-5 total yards in a complete whitewash of the Blue Devils. Offensively, running back Eddy Tillman rushed for 151 yards.
In their regular season meeting, North Allegheny claimed a 35-21 victory over Central Catholic in week three at historic Graham Field in Wilkinsburg. The NA defense held the speedy Tillman, who has college offers from Valparaiso and several Division II schools, to a scant 17 yards rushing. The Tigers also intercepted three passes, including a tide-turning 40-yard pick-six by senior Khalil Dinkins in the third quarter. Senior Brady Leczo rushed for 46 yards and a touchdown on eight carries and hauled in a crucial interception just before halftime to derail a Central Catholic drive. Senior tailback J.R. Burton rushed for 108 yards and a touchdown on 13 carries.
Since that game, Central Catholic has revamped its lineup, especially on offense where senior Adam Obrin has taken over the starting job at quarterback. Obrin has passed for 643 yards, five touchdowns and five interceptions. His presence in the passing game has opened things up for Tillman, who has rushed for over 800 yards and seven scores.
Tonight's game marks the first playoff meeting between NA and Central Catholic since these teams met in the 2015 quarterfinals at Martorelli Stadium. The Vikings used three second half turnovers from its defense to pull away for a 31-17 win. Running back Ronnie Jones rushed for 144 yards and two touchdowns in the win for Central Catholic.
Kickoff for tonight's game is set for 7:00 p.m. at North Hills' Martorelli Stadium. The game will be televised by KDKA-TV and also broadcast by the North Allegheny Sports Network. We invite you to watch the KDKA telecast, turn down the TV sound and turn up the NA Sports Network broadcast, which begins at 6:40 p.m. with the pregame show. The pregame show includes an interview with Tigers head coach Art Walker. To listen to tonight's game, click here.