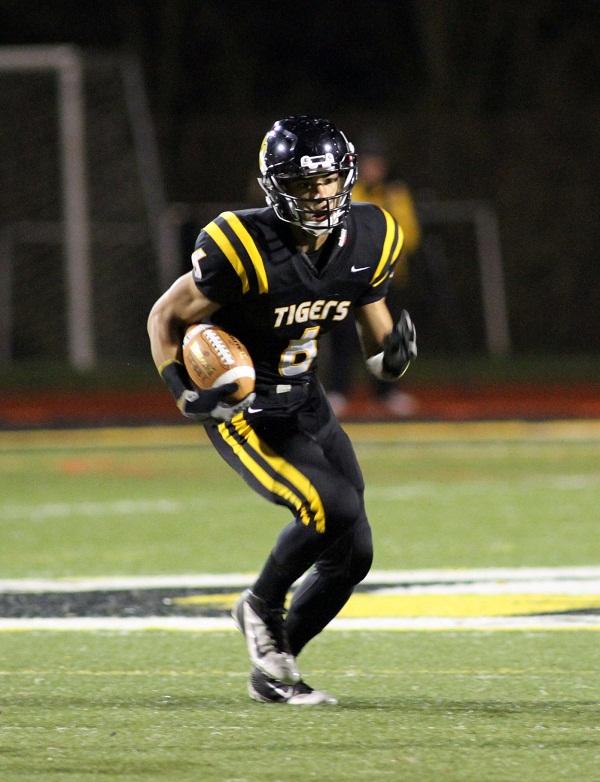 Zeise Selected to MSA Sports' Preseason All-Star Team
As voted on by the fans of MSA Sports, North Allegheny senior defensive back/wide receiver Elijah Zeise has been selected as a member of the 2013 Kennywood – MSA Sports All-Star Preseason Football Team. Zeise will be a part of an awards presentation at Kennywood Park on Tuesday, July 30th at 2:00 pm at the Kennyville Stage Area. The audio of the "arrow presentation" will be broadcast live on www.msasports.net.
Ziese, a Pitt recruit, helped the Tigers to a WPIAL and PIAA title last season with 41 tackles and three interceptions, including a pick-six against Erie McDowell in the quarterfinals of the state playoffs. As a wide receiver, Zeise hauled in 23 passes for 677 yards and four touchdowns. Ziese is expected to be one of the senior leaders on North Allegheny's 2013 squad.