View News For
2017-2018 News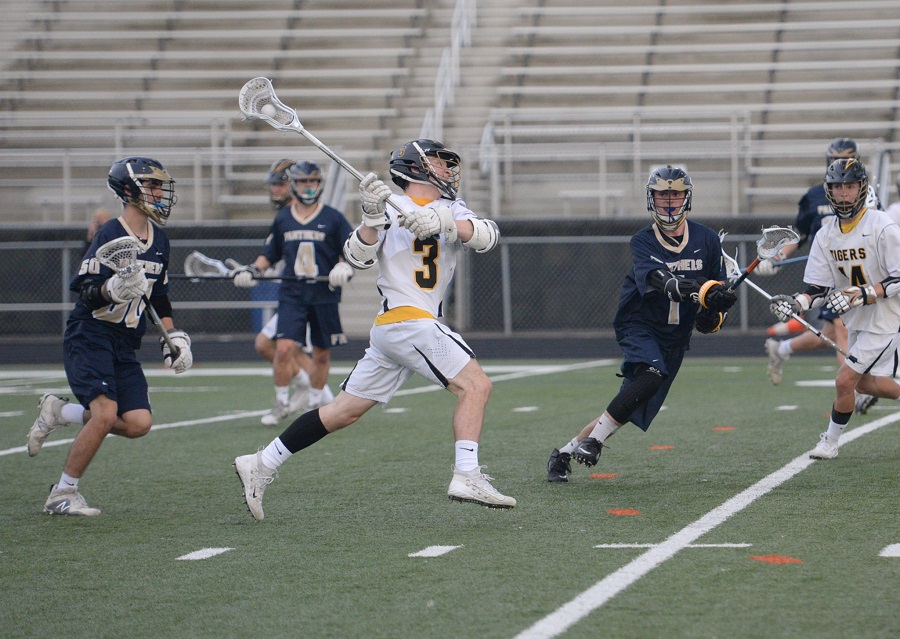 Following a stellar 2018 season in which the Tigers reached the WPIAL championship game and PIAA playoffs, four North Allegheny boys' lacrosse players have been named to the WPIAL Section 3-AAA all-section team. Junior midfielders Matt Osten and Ben Maenza, senior faceoff man Alex Hays and junior defenseman Antonio O'Barto were all selected to the all-section squad. It's the second straight season O'Barto has received all-section recognition.
The four NA standouts played a pivotal role in the Tigers 13-9 season and Section 3 co-section title. The Tigers have reached the WPIAL title game in three of the last four years under the tutelage of head coach John Rullan.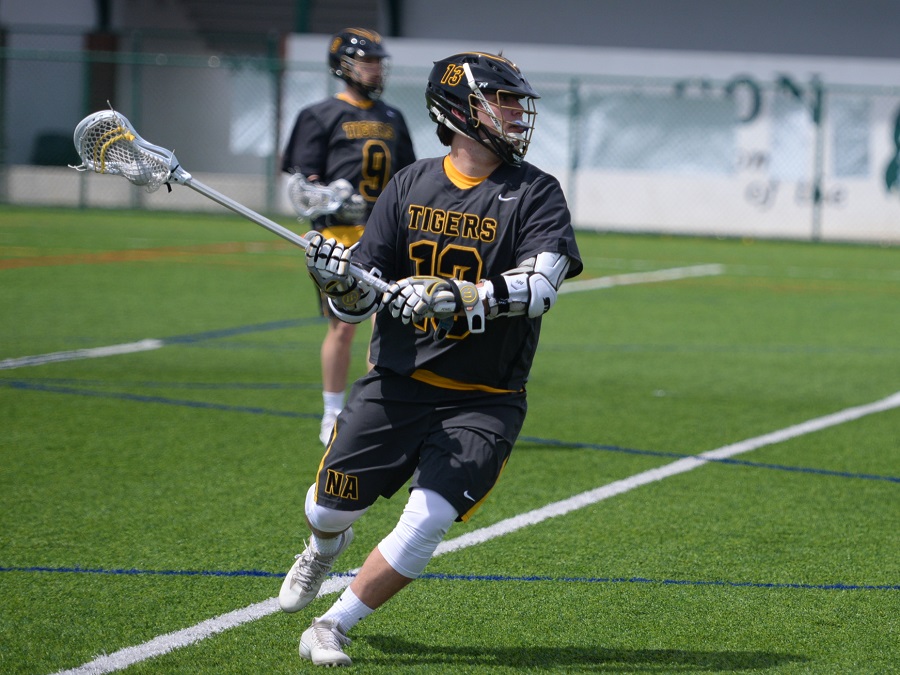 The WPIAL revealed the Class AAA boys' lacrosse brackets on Thursday and the North Allegheny Tigers received the No. 4 seed and will host the Franklin Regional Panthers on Monday night in the first round of the playoffs at 7:00 p.m.
North Allegheny finished the regular season as co-Section 3-AAA champions with a 3-1 mark and 8-6 overall record. The Panthers qualified for the playoffs despite a 1-3 section record. Monday night's playoff contest will be the second meeting between the two teams this season as the Tigers earned an 18-1 win at Franklin Regional on April 24. The game will be broadcast live via the internet on the North Allegheny Sports Network.
The four-round playoffs conclude with championships May 25 at Robert Morris. For a look at the entire Class AAA bracket, click here.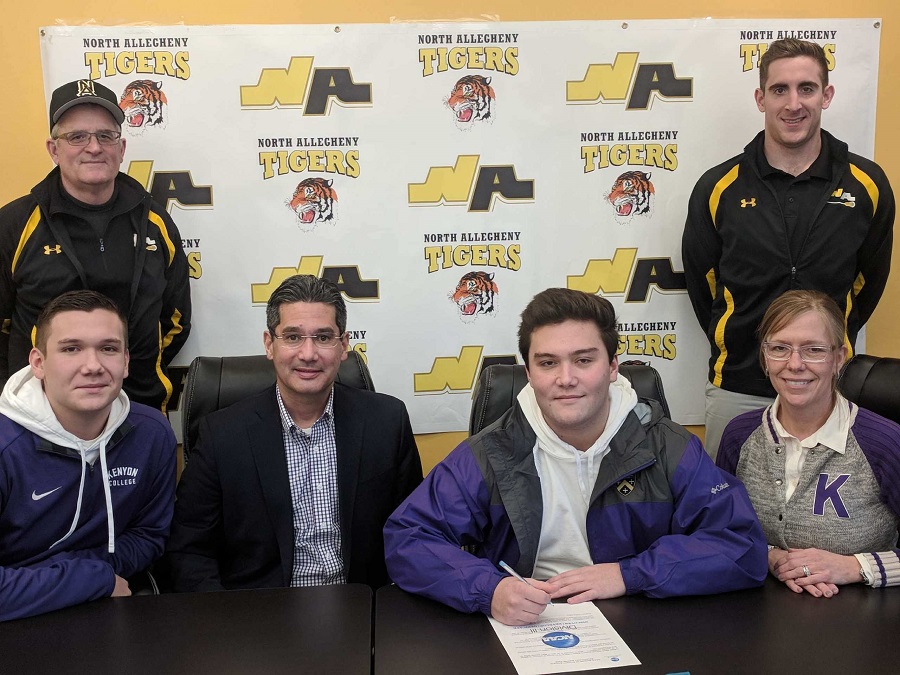 North Allegheny senior Wes Powell has signed his letter of intent to play college lacrosse at Division III Kenyon College in Ohio. As a junior attack last season for the Tigers, Powell posted 30 goals, 14 assists and eight forced takeaways. Powell is a four-year varsity letterman and scholar athlete and was a member of North Allegheny's WPIAL championship team in 2016, scoring two goals in the title game against Mt. Lebanon.
Powell will study Economics & Statistics at Kenyon College. He is pictured above with his father Glenn, mother Mona, brother Judson, North Allegheny head coach John Rullan and assistant coach Andrew Rullan.