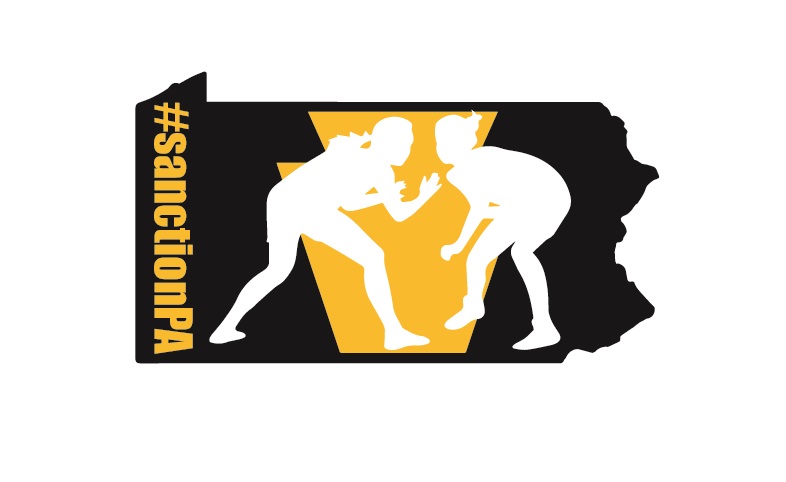 NA Becomes First WPIAL School To Add Girls' Wrestling Program
From the shadows of a pandemic, a new sport has emerged in the North Allegheny School District, as well as the state of Pennsylvania. On Wednesday night, the North Allegheny School Board approved the addition of a girls' wrestling program.
North Allegheny will be the trailblazers on the western side of the state, becoming the first school in the WPIAL to create such a program. NA will join three other schools on the eastern side of PA, including Easton, J.P. McCaskey and Executive Education Academy, as the first to boast a girls' wrestling team in Pennsylvania.
"We're very excited to add women's wrestling to the number of programs that we have here at North Allegheny," said North Allegheny Athletic Director Bob Bozzuto. "We believe it will be very beneficial to our female student athletes."
Dan Heckert, who is also an assistant coach for the NA boys' wrestling team, will be the first head coach in the history of the girls' wrestling program as well as the first head girls' wrestling head coach in Pennsylvania.
"It's a trendsetting moment for North Allegheny to be on the cutting edge, to say we're not waiting for someone else to do it. We're going to do it and do it successfully," said coach Heckert.
While a girls wrestling team is a brand-new venture, it is not completely foreign to North Allegheny. The NA wrestling team has already had girls competing on the boys' team in recent years, including Massima Curry who finished seventh at the 2019 MyHouse Girls State Wrestling Tournament as a sophomore. That same year, Curry was a Cadet Fargo National Qualifier and went 2-2 at nationals.
With female wrestlers like Curry, a two-year letter winner, already in the fold, the goal is to build a roster of approximately six to eight wrestlers for the team's inaugural season.
"The (girls) are extremely excited and, in fact, they're the ones that drove this," said Heckert. "It was their desire to compete against girls and have their team, that we did this. If it wouldn't have been for those girls, I don't know that we'd be in this situation."
The push for a girls' wrestling program in Pennsylvania has been spearheaded by Sanction PA and Brooke Zumas, an assistant wrestling coach at Parkland High School and the chairperson of Sanction PA. Additionally, the Wrestle Like a Girl organization has played a pivotal role in the growing momentum of girls wrestling across the country at the high school and collegiate level.
Heckert and the Sanction PA Taskforce, began meeting in early March. Dealing with the challenges presented due to COVID-19 across the state, many of those meetings were done virtually by the taskforce but it did not prevent schools like North Allegheny from accomplishing their goals.
"Brooke Zumas and Wrestle Like a Girl worked together and really put together a foundation for the task force," said Heckert. "From across all corners of the state, we've been meeting every week, putting competition schedules together, working on documents to help schools put proposals together and provide resources."
Taken from the Sanction PA website, the goal of the movement is to grow opportunities for girls wrestling in Pennsylvania through cooperation with local schools and the Pennsylvania Interscholastic Athletic Association (PIAA).
The PIAA requires 100 schools with board-approved girls wrestling programs before it will officially recognize and sanction the sport. With four schools in Pennsylvania already on board, North Allegheny is a trendsetter in helping build a foundation for an immense movement in female sports.
"There are major intangibles to this girls' program. It's more than just wrestling," said Heckert. "The amount of girls that are first generation college students that are wrestlers – it's one of the highest sports out there…So there's a great opportunity for first generation college students to get onto a college wrestling program, possibly get a scholarship and help further their education through a wrestling background.
"There's also a self-confidence aspect. This is another opportunity to not just wrestle, but to believe in themselves and to compete."
With prestigious tournaments like Powerade (Canon-McMillan) and Mid-Winter Mayhem (Indiana University of Pennsylvania) already boasting a girls' division, North Allegheny will have ample opportunity to lay the groundwork for the program and pave the way for future girls' wrestlers in the years to come.