View News For
2021-2022 News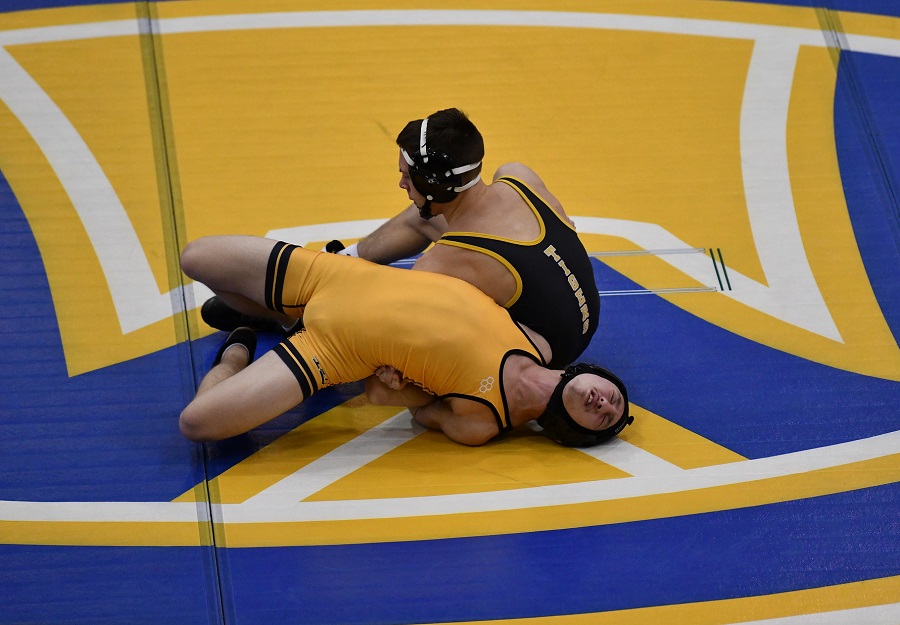 North Allegheny senior wrestler Dylan Coy will continue his academic and wrestling career at University of Wisconsin. Coy's verbal commitment was announced Tuesday night via twitter.
I am extremely happy to announce I have verbally committed to the university of Wisconsin for wrestling and to study computer science. Being a badger gives me the best opportunity to succeed both as an athlete and as a student. #JumpAround pic.twitter.com/jHUDBCw7xY

— Dylan Coy (@CoyDawg___) November 23, 2021
As a junior last season, Coy was the WPIAL champion at 120 pounds and finished the campaign with a 26-3 record. Over the summer, Coy was one of seven Tigers who competed for Team Pennsylvania at the 2021 U.S. Marine Corps Men's Junior and U16 Nationals in Fargo, North Dakota.
Well on his way to joining the 100-win club at North Allegheny, Coy has posted a career record of 90-16 over the past three seasons. Coy also won WPIAL bronze as a sophomore at 120 pounds.
At Wisconsin, Coy will join a preeminent wrestling program in the Big 10 Conference and is currently ranked in the Top 25.
Coy and the North Allegheny wrestling team will open the 2021-2022 season at the Rick Link Invitational on Saturday, Dec. 11.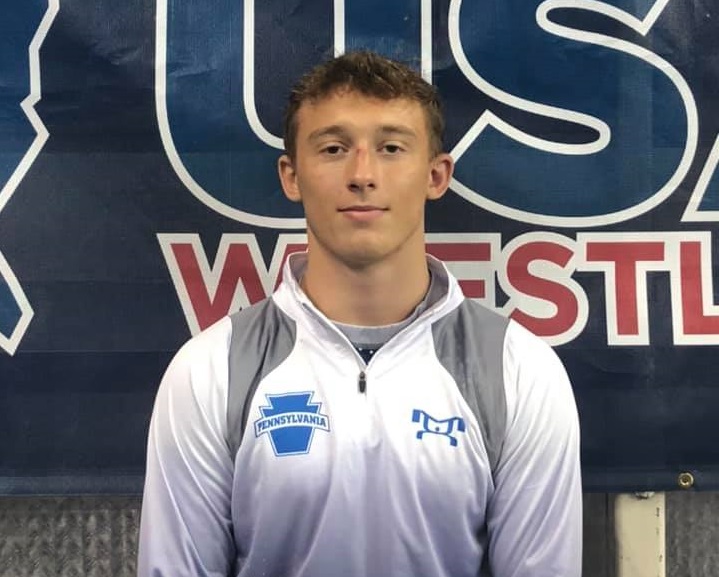 North Allegheny sophomore Travis Stipetich took eighth place at the 2021 U.S. Marine Corps Men's U16 Nationals in Fargo, North Dakota.
Stipetich dropped his first match in the round of 128 to eventual 3rd place finisher from New Jersey, Jared Schoppe (2021 5th place at NJ State Championships). Stipetich then put together seven straight wins to secure All-American status, including one fall and four technical falls. Along the way he beat Jose Laguna, 13-0, who placed 5th at the 2021 Idaho State Championships. In the blood round, Stipetich knocked off the 2021 Virginia State Championship Runner-up, Toby Schoffstall, 8-6. In the consolation quarterfinals, he faced off against Jared Schoppe again, losing 10-0. In the 7th place match, Nathan Taylor from Connecticut beat Stipetich, 6-1.
For the brackets at the National Event in North Dakota, click here.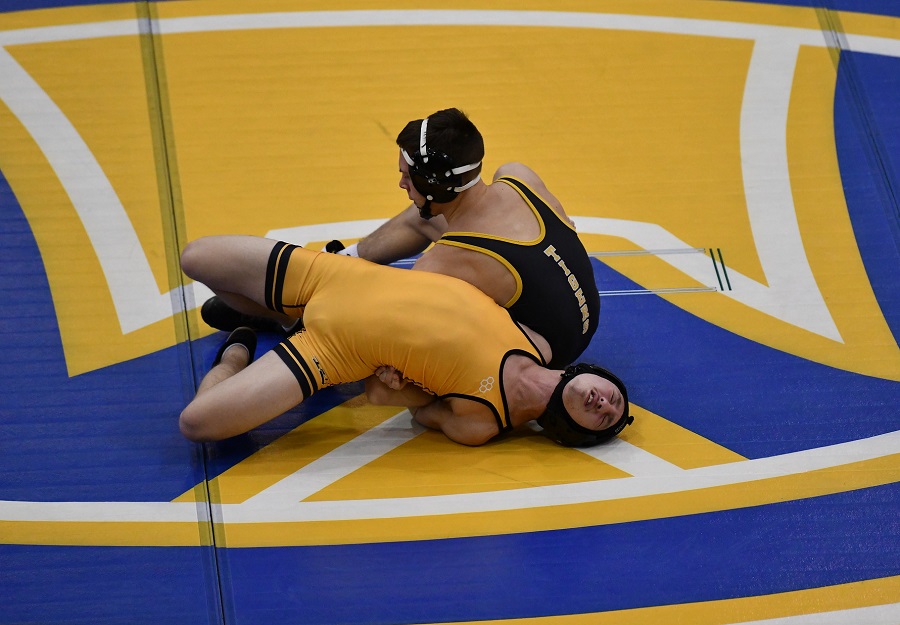 Seven North Allegheny grapplers will compete for Team Pennsylvania at the 2021 U.S. Marine Corps Men's Junior and U16 Nationals in Fargo, North Dakota.
Competing at U16 will be Aidan and Kellen Buggey, junior Nick Gorman and sophomore Travis Stipetich. At Junior Nationals, sophomore Casey Walker, graduating senior Collin McCorkle and incoming senior Dylan Coy will represent the Tigers.
Coy (26-3), Gorman (25-6) and McCorkle (25-9) all medaled at the WPIAL Class AAA individual tournament last season. Coy was the WPIAL champion at 120 pounds, Gorman took third place at 126 pounds and McCorkle did the same at 160 pounds.
Aidan Buggey, Stipetich and Walker each had outstanding rookie seasons with the Tigers in 2020-2021. Buggey posted a record of 20-9 at 189 pounds, Walker was an identical 20-9 at 106 pounds and Stipetich went 17-10 at 172 pounds. Stipetich also claimed silver at the Section 3-AAA individual wrestling tournament and qualified for the WPIAL Class AAA tournament.
Good luck to all seven Tigers at the national event on July 16-23.
Presenting your 2021 Fargo National Teams pic.twitter.com/Uf0lSfIC8C

— PAUSAWrestling (@PAUSAW2) July 3, 2021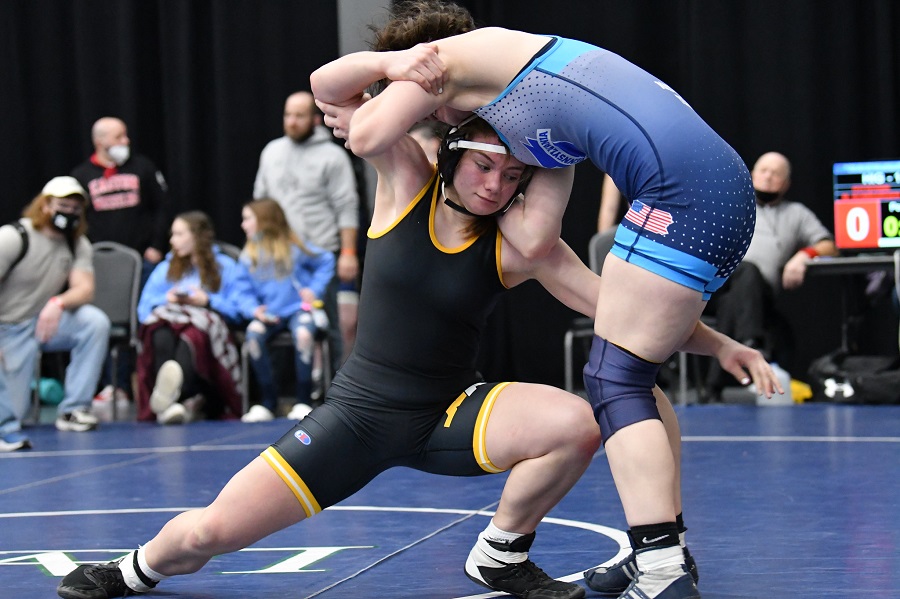 North Allegheny incoming sophomore Leyna Rumpler is one of 21 wrestlers named to the Pennsylvania 16U Women's National Team. Rumpler will anchor the 144-pound weight class at the 2021 U16 and Junior Nationals. The national event will be held in Fargo, North Dakota on July 12-23.
In 2020-21, Rumpler was one of the core members of North Allegheny's inaugural girls' varsity wrestling team. In an historic year at NA, Rumpler earned a critical win by fall on Saturday, Feb. 6, to help the Tigers claim a 12-11 victory over Central Mountain. It was the first ever scored girls dual meet in school and state history. Rumpler's pin fall against Rhiannon McCracken will serve a lasting memory from the event in what was a season of firsts for the North Allegheny girls' wrestling team.
Good luck to Leyna Rumpler and the entire PA National Team in Fargo, ND.
Presenting your 2021 @PAUSAW2 Pennsylvania Women's Fargo National Team! 11 Nationally ranked girls will be representing Team PA. #PA_Legacy #PAisBA #WeAreComing #SanctionPA @PAPowerWrestle pic.twitter.com/mC2CRyXnPs

— Pennsylvania Girls Wrestling (@PA_GirlsWrestle) July 2, 2021