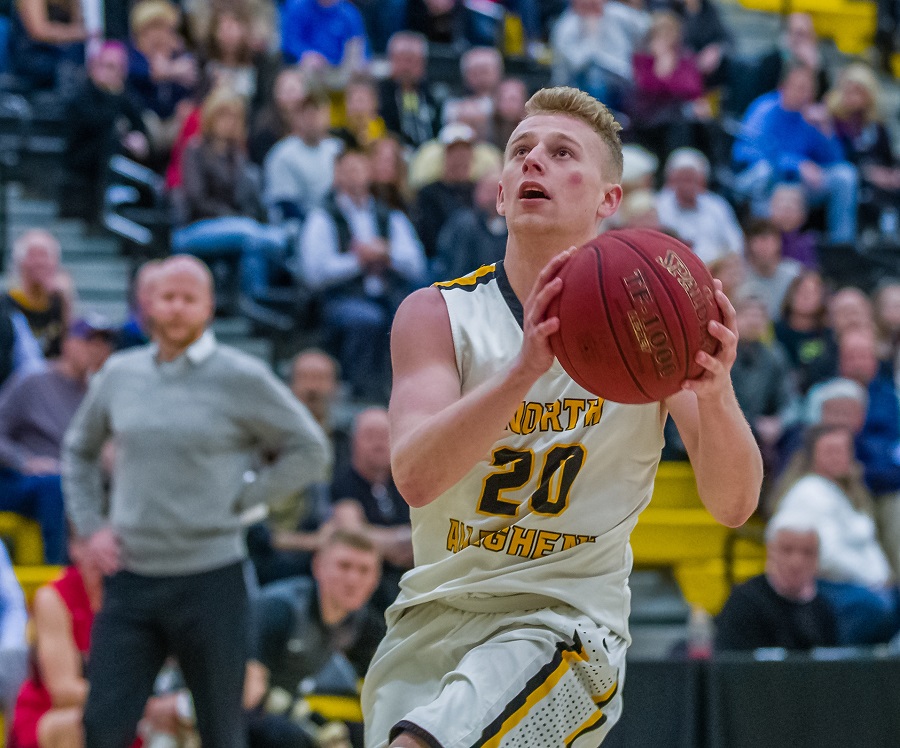 Tigers Take Bite Out Of Gators, 45-37
North Allegheny bounced back from a loss on Friday night to North Hills with a matinee victory on Saturday against the Gateway Gators, 45-37. The Tigers led wire to wire for the non-section victory against the first-place team in Class 5A, Section 3.
In an eight-point victory for NA, the difference in the game was turnovers. Gateway committed 14 turnovers and North Allegheny led in the points off of turnovers category, 15-7.
Senior Isaac Barnes led the way for North Allegheny with a game-high 19 points. Junior guard Ray Sandherr totaled double figures with 11 points, doing most of his damage from the free-throw line with 7 of 8 shooting. In a losing effort, Gateway was paced by Courtney Jackson's 14 points. Standout junior forward John Paul Kromka was limited to six points.
North Allegheny jumps to 13-8 overall following the non-section win. Gateway dips to 10-11 overall. The Tigers will take on Blackhawk on the road in the regular season finale on Monday night.