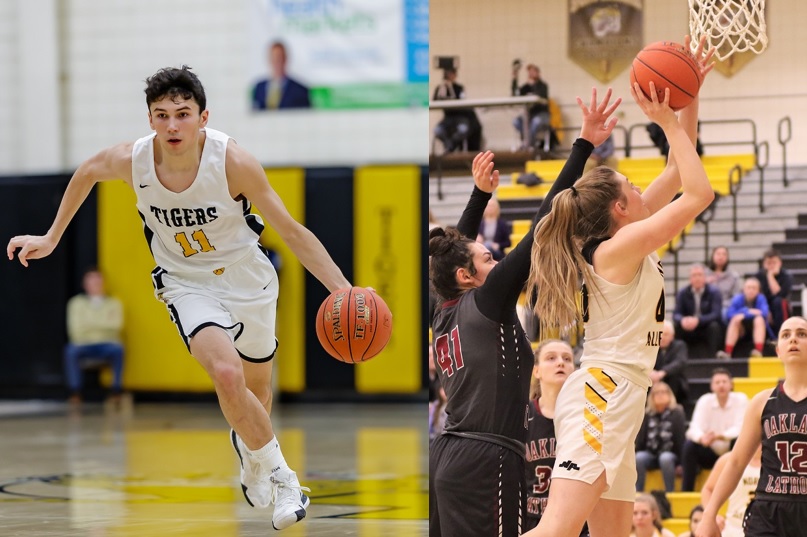 WPIAL Playoff Brackets Released
The WPIAL announced its playoff pairings on Tuesday night, including the Class 6A boys' and girls' basketball brackets.
The North Allegheny boys' basketball team has qualified for the postseason for the second time in the last three seasons and will battle the Canon-McMillan Big Macs in the WPIAL first round on Tuesday, February 19 at 8:00 p.m. The contest will be played at neutral site West Allegheny. The Tigers earned a third-place finish in Section 1-6A with a 5-5 record and 13-8 overall mark. The Big Macs were the third-place team out of Section 2-6A with a 6-4 mark and 14-8 overall record. For a look at the Class 6A boys' bracket, click here.
Winners of seven consecutive section titles and back-to-back WPIAL titles, the North Allegheny girls' basketball team received the No. 2 seed and will take on the Upper St. Clair Panthers in the WPIAL quarterfinals on Friday, February 22 at a site and time to be determined. The 21-1 Tigers will face off against an Upper St. Clair team that posted an overall record of 11-11 and a fourth-place finish in Section 2-6A with a 7-7 section mark. For a look at the Class 6A girls' bracket, click here.
All North Allegheny playoff basketball games will be broadcast live via the internet on the North Allegheny Sports Network.