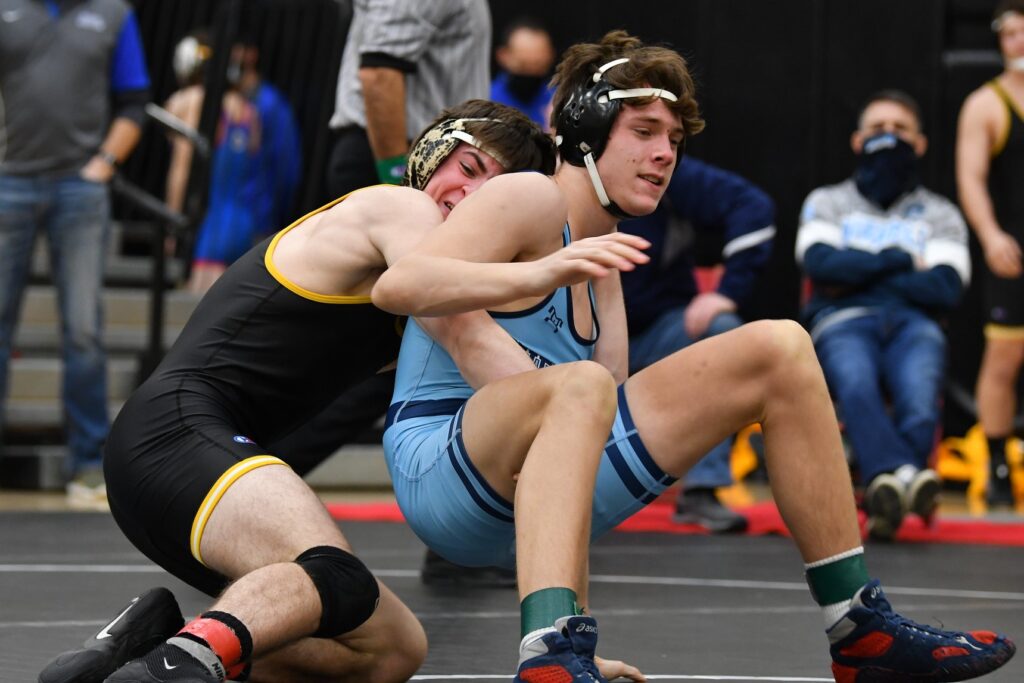 Adam Rohan, Jayson Flener Take Part In PIAA Individual Tournament
North Allegheny seniors Adam Rohan and Jayson Flener competed at the PIAA Class AAA individual wrestling tournament at the Giant Center in Hershey.
It was a sweet start in Hershey for Rohan, who opened the 160-pound bracket on Thursday evening with a pigtail victory over Shane McGurrin of Pennsbury by a 5-2 decision. After a loss to West Allegheny's Shawn Taylor in the first round, Rohan bounced back on Friday with a hard-fought 1-0 decision over Jimmy Spindler of Pittston Area in the consolation bracket. Unfortunately, Bethlehem Catholic's Andrew Harmon ousted Rohan from the tournament with a win in the third round of the consolation bracket. With a 2-2 showing at states, Rohan ends the season with a 31-16 record.
At 145 pounds, Flener sustained back-to-back losses at the tournament. Despite a tough draw at Hershey, Flener caps the season with an impressive 31-14 record.
The outstanding efforts by Rohan and Flener concludes another strong season for the North Allegheny boys' wrestling program. Congratulations to coach Jamie Kyriazis and the entire wrestling team for a great year.
PIAA Class AAA Wrestling Championships
March 9-11 at Giant Center (Hershey, PA)
| Weight | Wrestlers | Score |
| --- | --- | --- |
| 145 - Pigtail | Max Parnis (WC East) dec. Jayson Flener (NA) | 3-0 |
| 1st Consolation | Carter Weaver (Williamsport) dec. Jayson Flener (NA) | 5-1 |
| | | |
| 160 - Pigtail | Adam Rohan (NA) dec. Shane McGurrin (Pennsbury) | 5-2 |
| 1st Round | Shawn Taylor (West Allegheny) pinned Adam Rohan (NA) | 5:26 |
| 2nd Consolation | Adam Rohan (NA) dec. Jimmy Spindler (Pittston Area) | 1-0 |
| 3rd Consolation | Andrew Harmon (Bethlehem Catholic) pinned Adam Rohan (NA) | 3:23 |
| | | |