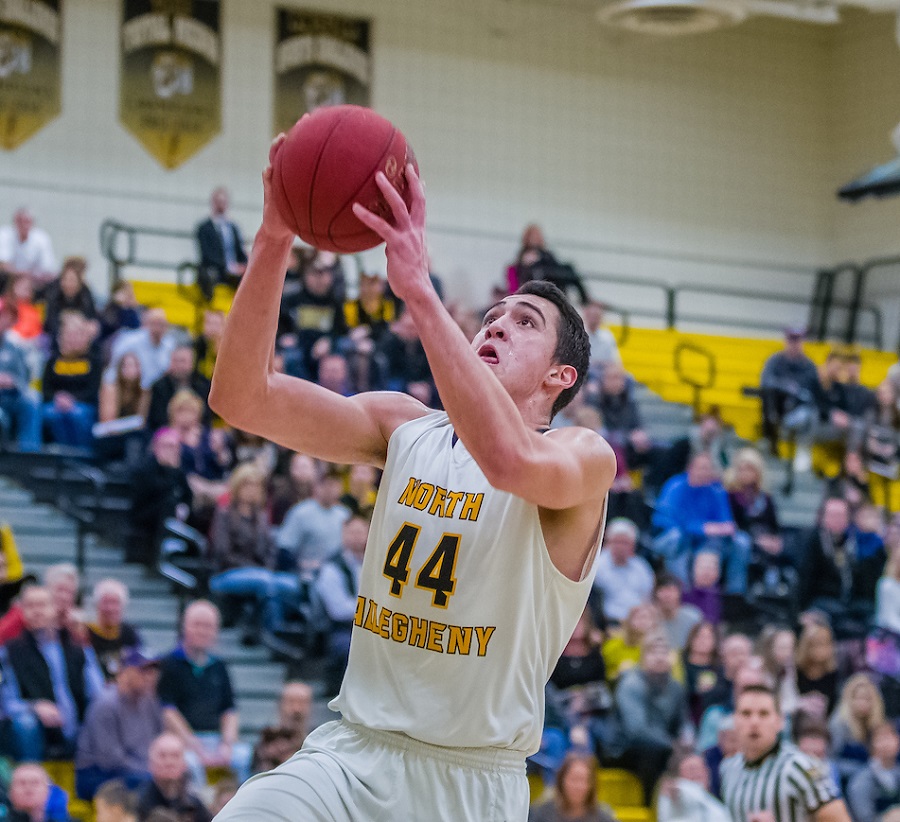 Barnes' Double-Double Lifts NA To Win In Regular Season Finale
A dominant performance from North Allegheny senior Isaac Barnes helped the Tigers to a 66-50 win over the Blackhawk Cougars in the regular season finale on Monday night. Barned posted a double-double with a game-high 30 points on 13 of 16 shooting from the field. The senior post player also crashed the boards for a game-best 18 rebounds.
North Allegheny junior Curtis Aiken had a strong night as well, netting 25 points and pouring in four 3-pointers. With the outburst by Barnes and Aiken, the Tigers needed only two other players to score points in the win as Luke Carter chipped in with six points and Canyon Tuman added five points. Blackhawk was led by A.J. Long who tallied 22 points.
North Allegheny concludes the regular season with an overall record of 14-8. Blackhawk slips to 8-13 on the season. The Tigers will await their seeding in the Class 6A playoff bracket when the pairings are released on Tuesday night.