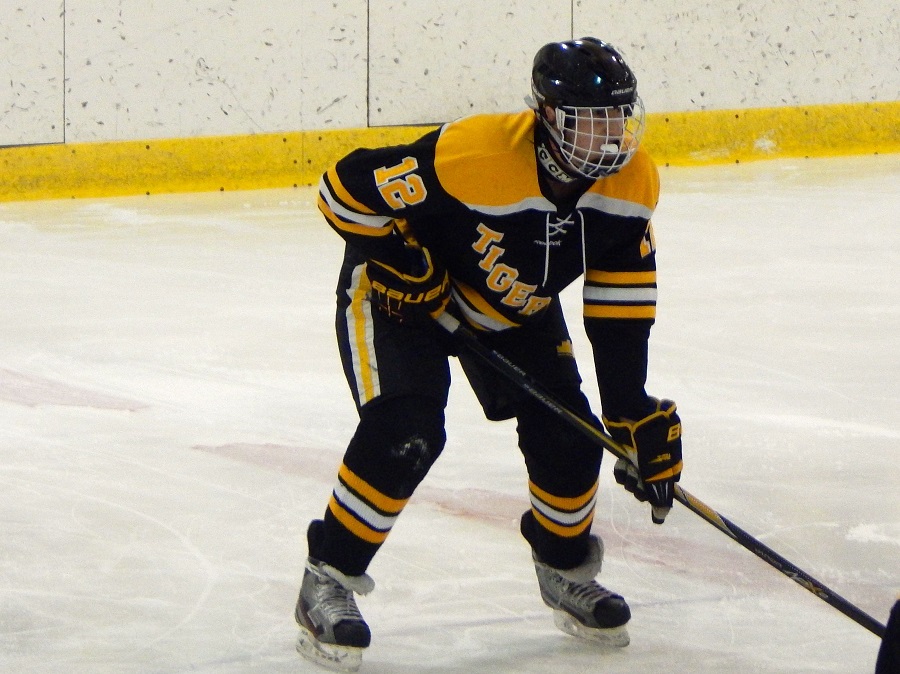 Big Macs Hand Tigers 6-0 Setback
To open the season, the North Allegheny Ice Hockey team dealt Canon-McMillan a 5-0 defeat, but on Tuesday night the Big Macs returned the favor as the Tigers dropped a 6-0 decision at the BladeRunners in Warrendale. 
Canon-McMillan outshot the Tigers 38-18 and jumped out to a 2-0 lead in the first period behind goals by Colman Slain and Austin Tonkovich.  James Oddi posted a hat trick to help Canon-McMillan pull away, netting one goal in the second period and two more in the third, including one of the short-handed variety.
Despite the loss, the Tigers remain in first place in Section 2 with an 8-3-1 record.  Canon-McMillan sits in third place in Section 1 with a mark of 6-7-1.  North Allegheny hopes to bounce back on Friday with a visit to Bethel Park at 7:00 pm.
Ice Hockey Individual Scoring vs. Canon-McMillan
| INDIVIDUAL STATS | | |
| --- | --- | --- |
| FIRST PERIOD | | |
| Canon-McMillan | Colman Slain (James Oddi) | 3:28 |
| Canon-McMillan | Austin Tonkovich (James Oddi) - PP | 5:21 |
| SECOND PERIOD | | |
| Canon-McMillan | James Oddi (Zachary Mansmann, Colman Slain) | 12:54 |
| THIRD PERIOD | | |
| Canon-McMillan | James Oddi (Zachary Mansmann) - SH | 3:12 |
| Canon-McMillan | Colman Slain (Kevin Lavorgna, Shane Morgan) | 5:12 |
| Canon-McMillan | James Oddi (Zachary Mansmann) | 15:18 |