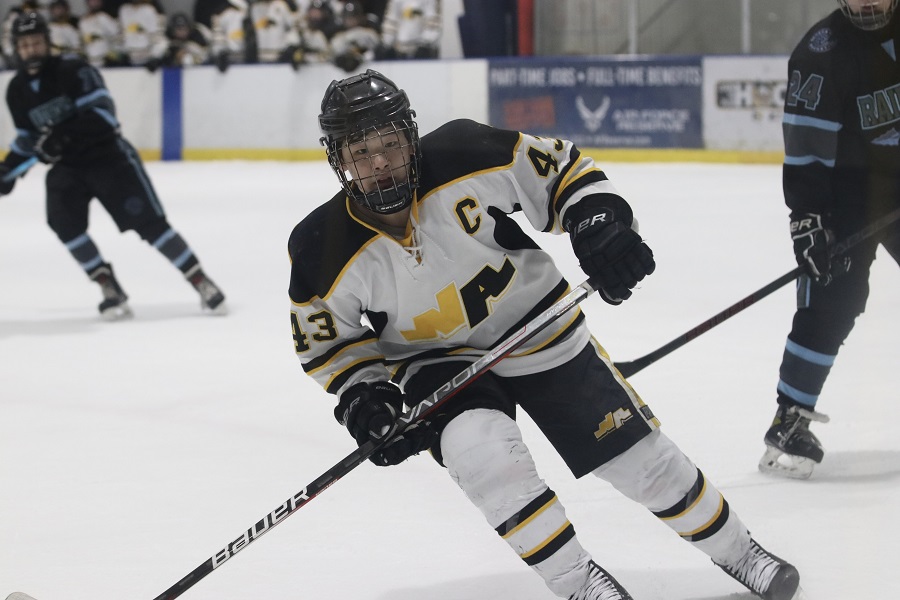 Connor Chi, Trey Gallo Named To PG's Stellar Six; Chi Tabbed Player of the Year
North Allegheny senior forward Connor Chi has been named the 2022 Pittsburgh Post-Gazette Stellar Six Player of the Year. Chi led Class AAA in scoring the past two seasons and tallied league-high 38 points in 2022, with 16 goals and 22 assists. Always clutch in the playoffs, Chi ended his career with a five-game point scoring streak in the postseason.
Joining Chi on the PG's Stellar Six list is junior defenseman Trey Gallo, meaning two of the six players on the PG's end-of-season all-star list play for North Allegheny. Gallo was indeed stellar with 13 goals and 11 assists, finishing third on the team in scoring.
Both Chi and Gallo were instrumental in North Allegheny's first-place finish in the regular season with a 17-2-1 record. While the Tigers quest for a Penguins Cup repeat fell just short this season, Chi and Gallo played an important role in North Allegheny's 2021 Penguins Cup title. Both players were named PIHL all-stars and played in the Class AAA All-Star Game last week.
For more on the Post-Gazette's Stellar Six for 2022, click here.