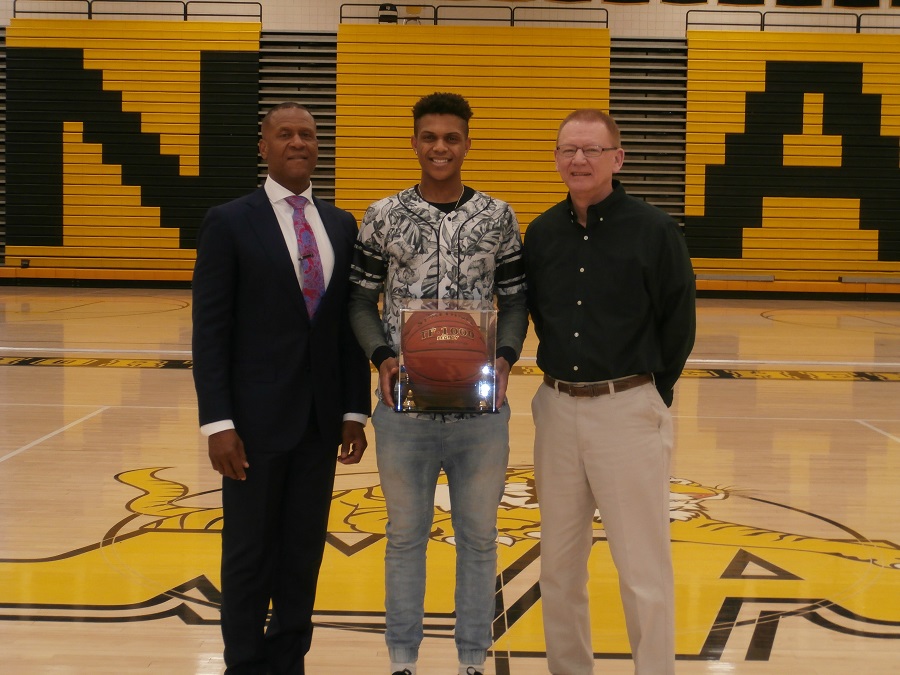 Curtis Aiken Jr. Recognized For Netting 1,000th Career Point
On Wednesday, February 22, Curtis Aiken Jr. scored his 1000th career point when the Tigers played Canon-McMillan in the first round of the WPIAL boys' basketball playoffs. Aiken was among the best scorers in the WPIAL last season, averaging 19.1 points per game. The talented guard also led the Tigers in steals (36) and assists (91) and was named to the Big 56 Conference all-section team, receiving first-team honors.
Aiken, a junior scholar-athlete for the North Allegheny Tigers, is a highly recruited player that has not committed to a college at this time. He is pictured above with his father, Curtis Aiken Sr., a Pitt standout player, and head NA Basketball Coach, Keith Noftz.