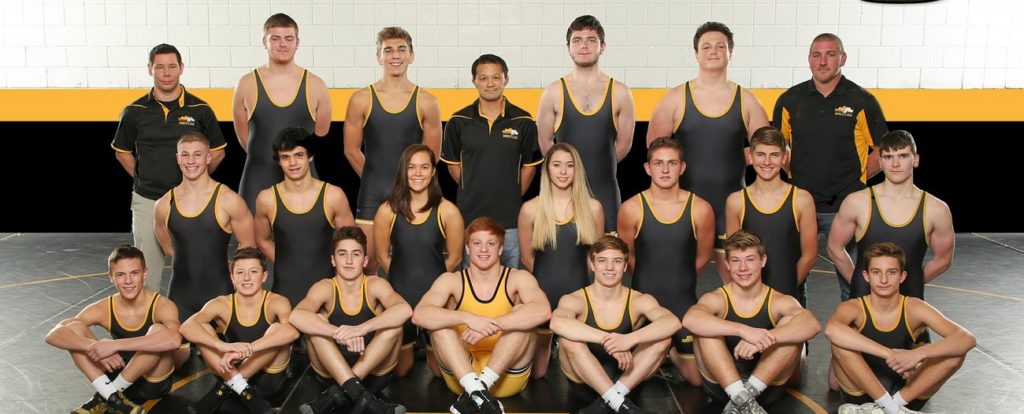 Five Tigers Advance To Day Two Of WPIAL Class AAA Individual Tournament
Five North Allegheny grapplers advanced into Saturday's action following day one of the WPIAL Class AAA individual wrestling tournament at Canon-McMillan High School.
Three Tigers reached the quarterfinals in their respective weight class, including senior Jon Hoover, who posted a pair of wins at 170 pounds. Hoover opened the tournament with a win by fall over Logan Hoffman of Belle Vernon and followed that up with an 11-2 major decision over Grant Walnoha of Upper St. Clair in the quarterfinals. Hoover will take on Nick Delp of Kiski Area in the semifinals on Saturday.
Also reaching the quarterfinals were Ben Stipetich (113) and Ben Grafton (220). Stipetich posted a first round victory, an 8-6 decision against West Mifflin's Jesse Galiato. Grafton opened with a 6-1 decision over Andy Mellinger of McKeesport. Stipetich and Grafton are still alive in the consolation bracket of their respective weight classes.
Along with Stipetich and Grafton, Freddy Junko (126) and Max Stedeford (132) remain alive in the consolation bracket. Following a first round loss, Junko rebounded with a 9-4 decision over Will Kail of Peters Township in consolations. In similar fashion, Stedeford bounced back from a first-round defeat with a win by fall over Remington Ross of Canon-McMillan.
At 138 pounds, Ian Branstetter also participated for the Tigers and picked up a pig-tail win before dropping the next two bouts.
Day two of the WPIAL Class AAA individual tournament gets underway on Saturday at 9:50 a.m. with the semifinals, 2nd/3rd/4th-round consolations.
WPIAL Class AAA Wrestling Championships - Day One
Friday, March 1 at Canon-McMillan High School
| Weight | Wrestlers | Score |
| --- | --- | --- |
| 113 | Brad Stipetich (NA) dec. Jesse Galiato (West Mifflin) | 8-6 |
| Quarterfinals | Kyle Burkholder (Hempfield) pinned Brad Stipetich (NA) | 1:13 |
| | | |
| 126 | Giani Martini (Trinity) dec. Freddy Junko (NA) | 8-2 |
| 1st Consolation | Freddy Junko (NA) dec. Will Kail (Peters Township) | 9-4 |
| | | |
| 132 | Sammy Starr (Kiski Area) dec. Max Stedeford (NA) | 3-1 |
| 1st Consolation | Max Stedeford (NA) pinned Remington Ross (Canon-McMillan) | 1:00 |
| | | |
| 138 - Pigtail | Ian Branstetter (NA) pinned Brian Finnerty (Thomas Jefferson) | 5:33 |
| 1st Round | Nick Coy (Penn-Trafford) tech fall Ian Branstetter (NA) | 25-7 |
| 1st Consolation | Ian Scarberry (Shaler) dec. Ian Branstetter (NA) | 7-4 |
| | | |
| 170 | Jon Hoover (NA) pinned Logan Hoffman (Belle Vernon) | 0:55 |
| Quarterfinals | Jon Hoover (NA) maj. dec. Grant Walnoha (Upper St. Clair) | 11-2 |
| | | |
| 220 | Ben Grafton (NA) dec. Andy Mellinger (McKeesport) | 6-1 |
| Quarterfinals | Dillon Ferretti (Hempfield) by default Ben Grafton (NA) | 5:33 |
| | | |