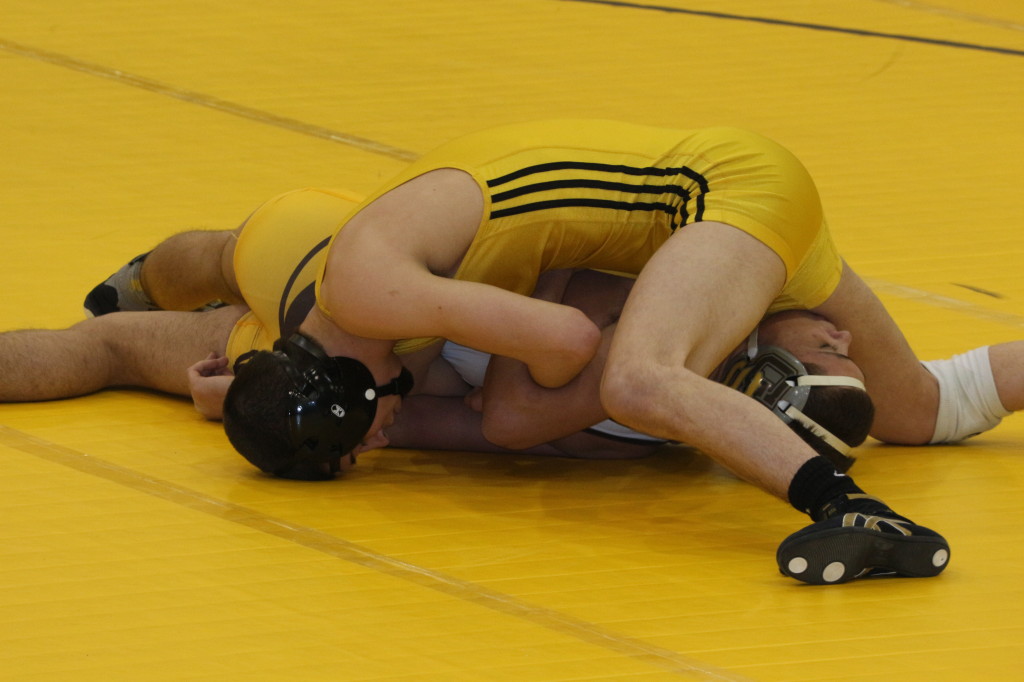 Five Tigers Move On To Day Two Of PIAA Tournament
Two North Allegheny wrestlers remain in the winner's bracket after day one of the PIAA championships in Hershey. Senior Jake Hinkson, a Kent State recruit, picked up a 12-4 major decision over William Evanitsky in his first round matchup at 145 pounds. Senior Jake Woodley, an Oklahoma recruit, topped Cole Forrester of Shippensburg by a 19-7 major decision at 195 pounds. Both Hinkson and Woodley advance to the quarterfinals this afternoon.
At 132 pounds, Seton Hill recruit Luke Landefeld earned a 3-1 decision over Cameron Robinson of Council Rock North his pigtail bout but fell to Wyatt Long of Cumberland Valley in the first round by a 7-5 decision. Senior Eric Hong, a University of Pennsylvania recruit, was upended in the first round but bounced back in the consolation bracket with a win by fall over Hunter Vogels of Boyertown. Senior Sean Hoover, a Seton Hill recruit, defeated Ben Root of Shippensburg by a 4-3 decision in his pigtail bout but dropped a 3-1 decision to Luke McGonigal of Clearfield in the first round. Landefeld, Hong and Hoover all remain alive in the consolation bracket in day two of competition.
You can follow all the live action of the PIAA Class AAA individual wrestling tournament courtesy of our friends at WJPA Radio by clicking here.
PIAA Class AAA Wrestling Championships - Day One
Thursday, March 9 at Giant Center (Hershey, PA)
| Weight | Wrestlers | Score |
| --- | --- | --- |
| 132 - Pigtail | Luke Landefeld (NA) dec. Cameron Robinson (Council Rock North) | 3-1 |
| 1st Round | Wyatt Long (Cumberland Valley) dec. Luke Landefeld (NA) | 7-5 |
| | | |
| 145 - 1st Round | Jake Hinkson (NA) maj. dec. William Evanitsky (Scranton) | 12-4 |
| | | |
| 160 - 1st Round | Ryan Resnick (Owen J. Roberts) dec. Eric Hong (NA) | 7-3 |
| 1st Consolation | Eric Hong (NA) pinned Hunter Vogels (Boyertown) | 1:42 |
| | | |
| 170 - Pigtail | Sean Hoover (NA) dec. Ben Root (Solanco) | 4-3 |
| 1st Round | Luke McGonigal (Clearfield) dec. Sean Hoover (NA) | 3-1 |
| | | |
| 195 - 1st Round | Jake Woodley (NA) maj. dec. Cole Forrester (Shippensburg) | 19-7 |
| | | |