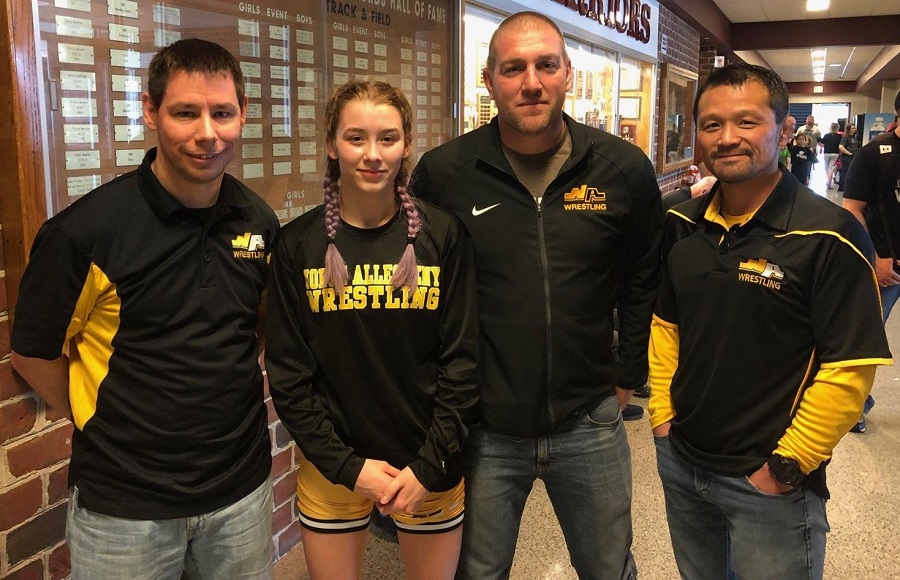 Massima Curry Garners 7th At 2019 Girls State Wrestling Tournament
North Allegheny sophomore Massima Curry earned a seventh-place finish at the 2019 MyHouse PA Girls State Wrestling Tournament over the weekend. Curry joined almost 100 girls at this year's tournament, which included state champions, national champions, Pan Am champions and World Team members.
Curry went 2-2 in her first girls' state tournament and opened the event with a 12-3 major decision over Zoe Earle of Pottstown in the 108-pound bracket. In the quarterfinals, Curry fell to the No. 1 seed and eventual runner-up, Tatyana Ortiz of Marianna Bracetti. In 2018, Ortiz became the first female wrestler ever to qualify for the District XII Tournament and PIAA Northeast Regional Tournament. Ortiz also fell just one-win shy of qualifying for the 2019 PIAA Northeast Regional Tournament.
Rebounding from her quarterfinal loss, Curry bounced back with a second period fall over Lillian Otstott of Newport in the consolation bracket. In the consolation quarterfinals, Curry narrowly fell to Samantha Reitnour of Boyertown, 3-1 in overtime. Reitnour was the 2018 PA Girls State runner-up.
For a look at the entire 108-pound bracket from the event, click here. Congratulations to Curry for an outstanding performance to conclude the 2019 season.