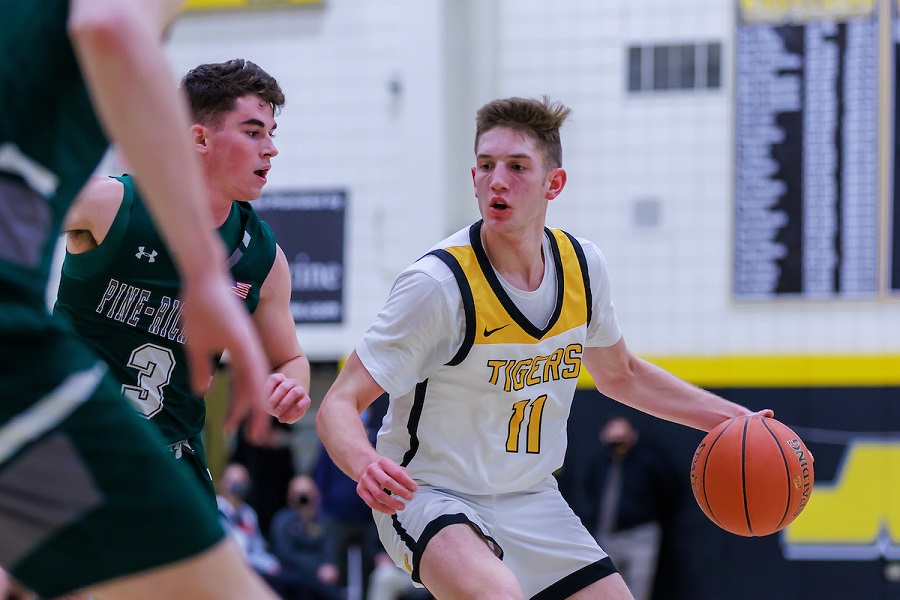 Matt McDonough Named WPIAL/James Collins Scholar Athlete Award Winner
The Western Pennsylvania Interscholastic Athletic League (WPIAL) announced its recipients of the 31st annual WPIAL/James Collins Scholar/Athlete Award on Wednesday, with 20 candidates (10 male, 10 female) selected from a pool of 142 nominees.
Of the 20 recipients, North Allegheny senior basketball player Matt McDonough has been honored as one of the 2022 James Collins Scholar/Athlete Award winners.
Matthew McDonough (North Allegheny) – 4.48 GPA … Four-year letterwinner in basketball … Won WPIAL basketball title with Vincentian Academy in 2020 and made 2019 PIAA Championship Game … Scored over 1,000 career points and was selected to the Roundball Classic All-Star Game … Received AP Scholar Award and PA Certificate of Merit … Served as a student ambassador, math and science tutor, Night at the Races fundraising volunteer, summer basketball camp leader, and Summer Kidsfest leader at Orchard Hill Church … Held an internship with the LaRoche College athletics department … Plans to pursue a degree in statistics or mathematics.
/ /

Matthew McDonugh, @NATigerAthletic#WPIAL | pic.twitter.com/ukVK8lmifr

— WPIAL (@wpial7) April 13, 2022
The 142 nominees for the WPIAL/James Collins Scholar/Athlete Award are the most for the program since the 2016-2017 academic year. The candidate pool was represented by 75 female student-athletes and 67 male student-athletes from a total of 80 schools, with 120 of the candidates participating in more than one sport over their varsity career.
(Information courtesy of WPIAL Press Release).