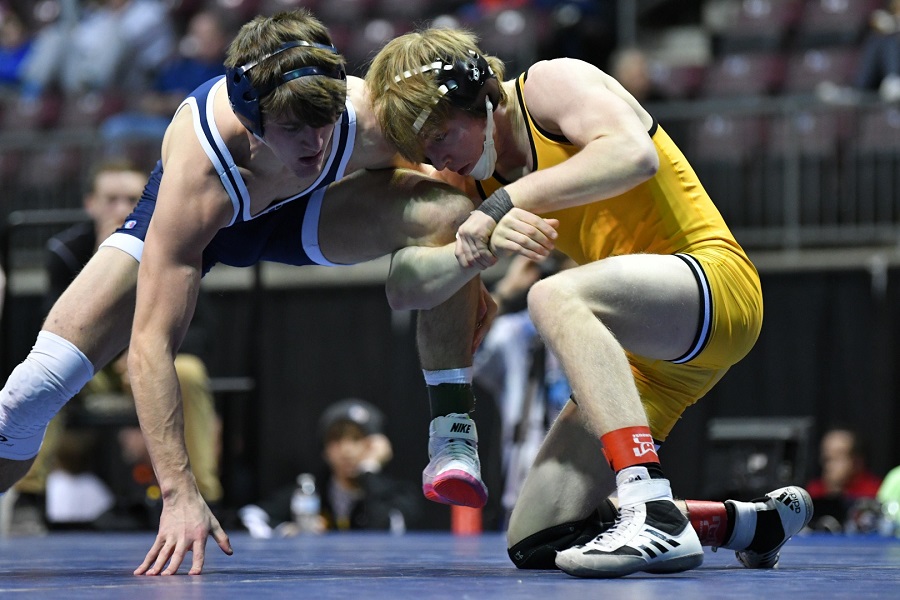 Monteparte Wins Silver, four others place at Mid-Winter Mayhem
Over the weekend the Tigers traveled to Indiana University of Pennsylvania to compete at the Mid-Winter Mayhem Tournament. The Tigers were led by a runner-up finish by junior Nathan Monteparte. Four other wrestlers placed, helping the Tigers finish 11th out of the 30 teams.
At 132, Monteparte picked up two falls during his impressive run. In the semifinals, Monteparte picked up a first period takedown and followed up with a second period reversal to post a 4-2 victory over Ethan Kolb of Benton Area, who is ranked No. 7 in the PIAA (AA). In the finals, Monteparte squared off against the No. 3-ranked wrestler in the state in AA, Owen Reinsel of Brookville. A set of second period back points for Reinsel proved to be the difference maker, as Monteparte came up short for the title, losing 4-0. Monteparte finished the weekend with a 4-1 record.
Sophomore Aidan Buggey finished fourth at 215, picking up three victories along the way. Sophomores Will Bentrim (113) and Travis Stipetich (152), both took home fifth-place finishes. Bentrim finished with four wins, two by fall. Stipetich also finished with four wins, securing three falls during the tournament. At 106, sophomore Casey Walker picked up three wins en route to his sixth place finish.
Brackets: https://arena.flowrestling.org/event/8afbbbee-9aa0-28f1-6e12-09eead3445fd
Freshman Kellen Buggey went 3-2 at 160, but came up just short of placing. Also competing and picking up at least one win over the tournament were juniors Sam Horton (120) and Jayson Flener (138) and junior Krist Vizcarra (145).
North Allegheny will next take on Mars and Shaler at Mars on Wednesday night as the Tigers finish up section action for the year.