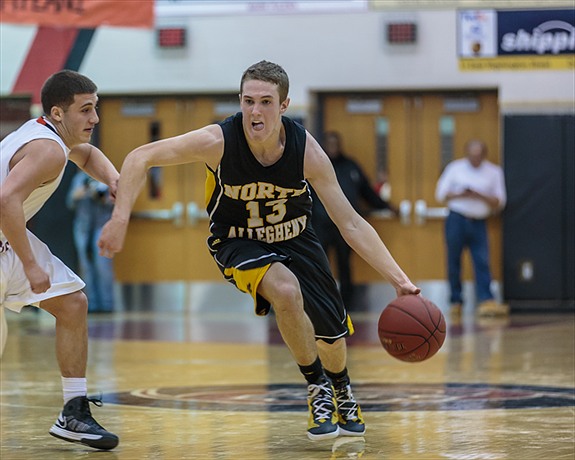 NA Boys' Basketball Navigates Past LaSalle In Opener
At the State College Tip-Off Tournament on Friday night, the North Allegheny Boys Basketball Team began the 2013-14 season with an 85-54 victory over the LaSalle College High School Explorers. The Tigers dominated the boards, out-rebounding the Explorers, 30-19.  Senior David Haus crashed the glass for eight rebounds and poured in a game-high 22 points.
Along with Haus, three other Tigers finished in double digits.  Sharpshooter Joe Mancini scored 13 points and was 3 of 7 from beyond the arc. Mike Carter added 11 points and Cole Constantino chipped in with 10. LaSalle was paced by Shawn Witherspoon's 12 points and Dan Corr's 10.
North Allegheny will battle Norristown Area in the tournament title game this afternoon at 3:00 pm.  LaSalle takes on host State College in the preceding contest.
For a box score of NA's win over LaSalle, click here.