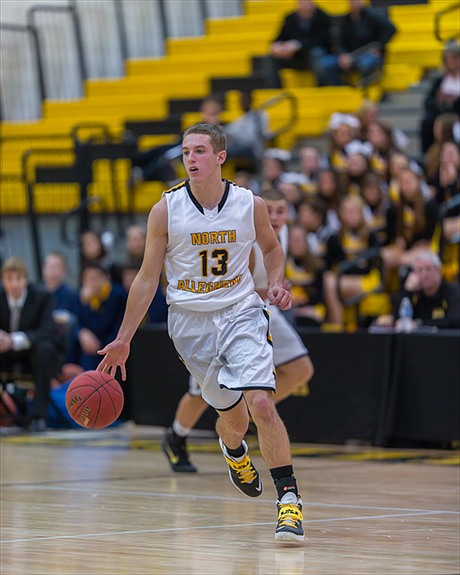 NA Boys Decimate Shaler, 72-46
The North Allegheny Boys Basketball Team throttled the Shaler Titans on the road on Tuesday night for a 72-46 victory in Section 3-AAAA. The Tigers hounded the Titans into 31 turnovers with senior David Haus picking Shaler's pocket for eight steals.  Haus also finished with 12 points offensively and crashed the boards for five rebounds.
Joining Haus in double-digits was Cole Constantino who posted a team-high 13 points, sharpshooting Joe Mancini who dropped in four treys for a 12 point evening and Will Sandherr who scored 11. For Shaler, Zach Weaver was the lone player in double digits with 13 points. 
North Allegheny improves to 5-0 overall and 2-0 in section play.  Shaler drops to 1-4 overall and 0-2 in the section. The Tigers visit Seneca Valley on Friday night for an early season test.