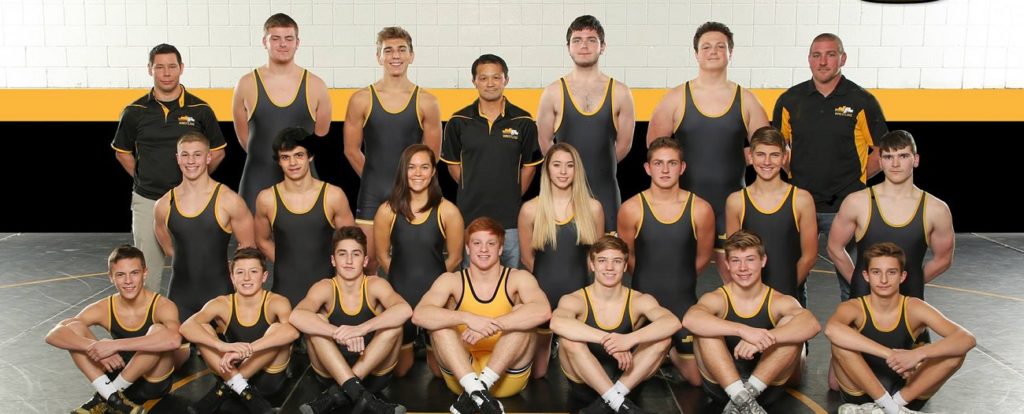 NA Grapplers Edged By Bethel Park, 37-34
The North Allegheny wrestling team fell to the Bethel Park Black Hawks in a non-section dual meet on Wednesday night, 37-34. The Black Hawks were able to take advantage of a short-handed Tigers squad with four wins by forfeit to claim the victory.
Three Tigers collected wins by fall to keep the score close. Ben Grafton pinned William Rooney at 285 pounds, Dylan Coy pinned Kevin Collins at 113, and Brad Stipetich picked a first period fall over Sloan Armbruster at 126 pounds. Also earning bonus points for the Tigers was Ian Branstetter with a 9-0 major decision over Justin Metzmaier at 145 pounds.
North Allegheny falls to 10-4 on the season following the loss. The Tigers will visit Thomas Jefferson on Wednesday, February 13 to round out the team portion of the schedule.
Wrestling Match Summary: NA vs. Bethel Park
| Weight | Wrestlers | Score |
| --- | --- | --- |
| 132 | Aidan Pushas (BP) dec. Selena Brown (NA) | 7-3 |
| 138 | Parker Loera (BP) maj. dec. Max Stedeford (NA) | 14-3 |
| 145 | Ian Branstetter (NA) maj. dec. Justin Metzmaier (BP) | 9-0 |
| 152 | Vinny Riepole (BP) pinned Brandon Weaver (NA) | 1:42 |
| 160 | Double Forfeit | |
| 170 | Bobby Snyder (NA) wbf | |
| 182 | Riley O'Mara (BP) wbf | |
| 195 | Luke Montgomery (BP) wbf | |
| 220 | Jake Dowell (BP) wbf | |
| 285 | Ben Grafton (NA) pinned William Rooney (BP) | 1:34 |
| 106 | Bryson Bench (BP) wbf | |
| 113 | Dylan Coy (NA) pinned Kevin Collins (BP) | 1:36 |
| 120 | Massima Curry (NA) wbf | |
| 126 | Brad Stipetich (NA) pinned Sloan Armbruster (BP) | 1:20 |