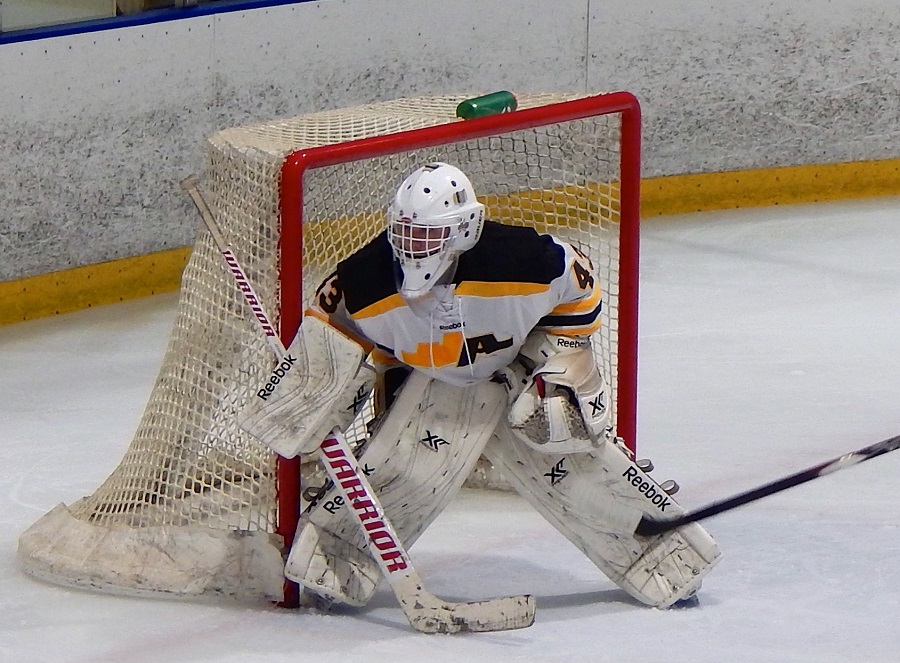 NA Ice Hockey Sending Four To PIHL All-Star Game
The North Allegheny ice hockey team is sending four representatives to the 2016 PIHL Class AAA All-Star Game on January 31. NA goalie Joe Hubert, senior defenseman Beck Heil, senior forward Joe Zappia, and junior forward Erik Chidester will be among 42 of the best players in Class AAA at the all-star festivities. Hubert, Zappia and Chidester are all returning all-stars.
Hubert has played 10 games between the pipes for the Tigers with a record 6-3 and a 2.66 goals against average. Hubert also boasts a save percentage of .908 which is sixth best in the classification. Along with Hubert, Heil has been a major force on the defensive side of the rink. Adept at limiting the opposition, the hard-nosed Heil has also chipped in on offense with a pair of assists.
Forwards Zappia and Chidester create a formidable offensive duo that is one of the best in Class AAA. Zappia is tied for third in the classification in goals with 11, and ranked 10th in points with an additional five assists. Chidester is tied for second in Class AAA with 14 assists is tied for fourth in points with 20.
The all-star contest will be held on Sunday, January 31, at the Brady's Ice Arena in Beaver County. The Class AAA game will be the night cap in a day full of events with a 7:00 pm scheduled faceoff. For a look at the entire list of AAA all-stars, click here.