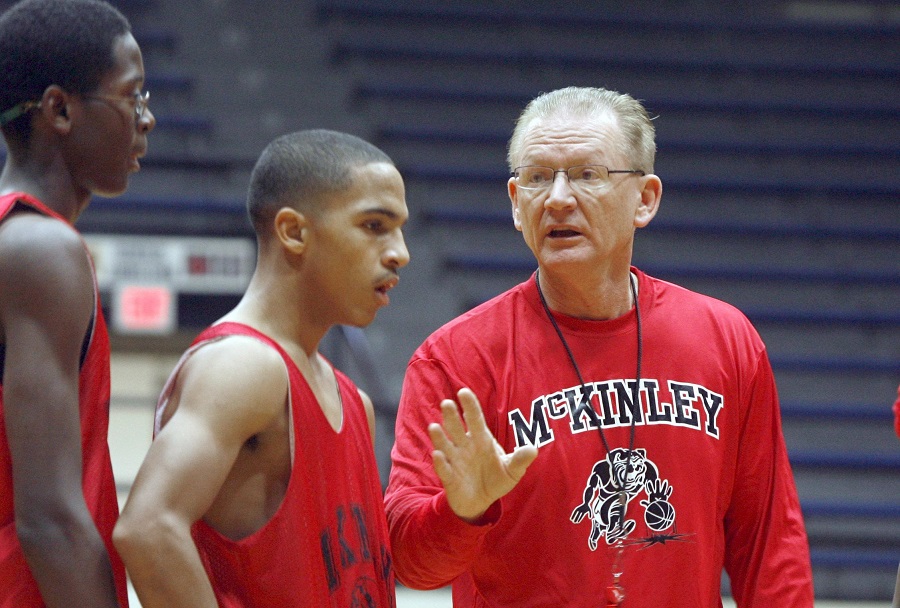 NA Tabs Keith Noftz As New Boys' Basketball Coach
WEXFORD, Pa. – North Allegheny High School is pleased to announce the hiring of Keith Noftz as its next head coach for boys basketball.  With a background at the high school and college levels, Noftz arrives at North Allegheny with over 35 years of coaching experience.   His most recent head coaching experience occurred from 2011-14, when he led Canton McKinley High School in Ohio.  In 2012, he guided the Bulldogs to the Ohio High School Elite Eight.  Following that season, he was named Northeast Ohio Division I Coach of the Year by the Associated Press.
Prior to his time at Canton McKinley, Noftz spent 16 seasons as an assistant coach at several NCAA universities, including stints at Central Michigan, Evansville, and Bowling Green. While at Bowling Green, he served as the top assistant under current University of Miami Head Coach, Jim Larranaga, then later under current ESPN analyst, Dan Dakich, and helped the Falcons to three 20-win seasons.  During this time, Noftz also assisted the Falcons in capturing two Mid-American Conference (MAC) championships (1997, 2000), while coaching 22 players that received all-league recognition, including three MAC players of the year.
In 17 seasons as a high school head coach in Ohio, Noftz led his teams to seven sectional championships, four district championships, three regional championships, and three final four appearances. During his nine-year tenure at Van Wert High School, he was twice named Ohio Coach of the Year by the Ohio High School Basketball Coaches Association (1987, 1990).
A native of Clyde, Ohio, Noftz graduated from Heidelberg College with a degree in mathematics.
Keith Noftz Career Timeline
2011-14 Canton McKinley High School (North Canton, Ohio) – Head Boys Basketball Coach
2006-11 Central Michigan University (Mt. Pleasant, Mich.) – Top Assistant to Ernie Zeigler
2002-05 University of Evansville (Evansville, Ind.) – Top Assistant to Steve Merfeld
1994-2002 Bowling Green University (Bowling Green, Ohio) – Top Assistant to Dan Dakich (1997-02), Top Assistant to Jim Larranaga (1996-97), Assistant Coach under Jim Larranage (1994-96)
1992-94 John Adams High School (South Bend, Ind.) – Head Boys Basketball Coach
1983-92 Van Wert High School (Van Wert, Ohio) – Head Boys Basketball Coach
1981-83 Otsego High School (Tontogony, Ohio) – Head Boys Basketball Coach
1978-81 Gibsonburg High School (Gibsonberg, Ohio) – Head Boys Basketball Coach
(Photo courtesy of Cantonrep.com.)