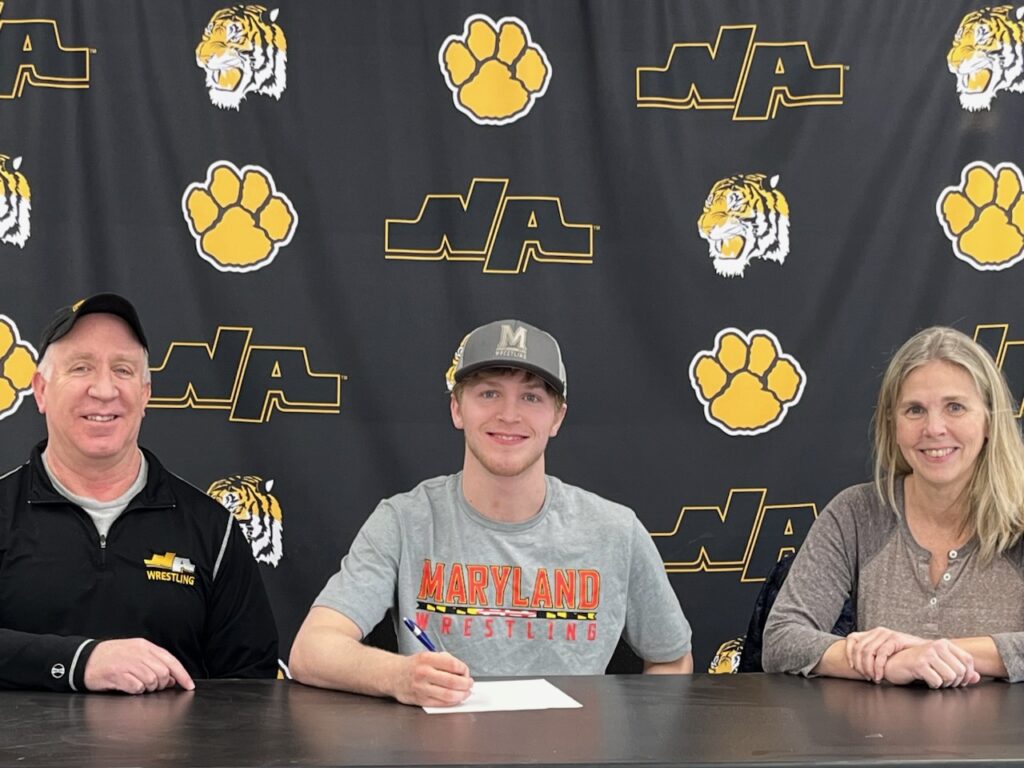 Nathan Monteparte Signs Letter of Intent With University of Maryland
North Allegheny senior Nathan Monteparte signed his letter of intent on Tuesday evening to continue his academic and wrestling career at the University of Maryland.
Monterparte is a member of the 100-win club at North Allegheny with a career record of 117-46 over his four-year tenure with the Tigers. As a senior, Monteparte went 32-12 and won individual gold at the 2023 Section 3-AAA wrestling tournament. Monteparte is a four-time medalist at the section tournament in his career, qualifying for the WPIAL Class AAA individual tournament in all four seasons. He finished in eighth place at the WPIAL tournament earlier in the month.
At the University of Maryland, Monteparte will study Biology. He is pictured above with his parents Jerry and Karin.