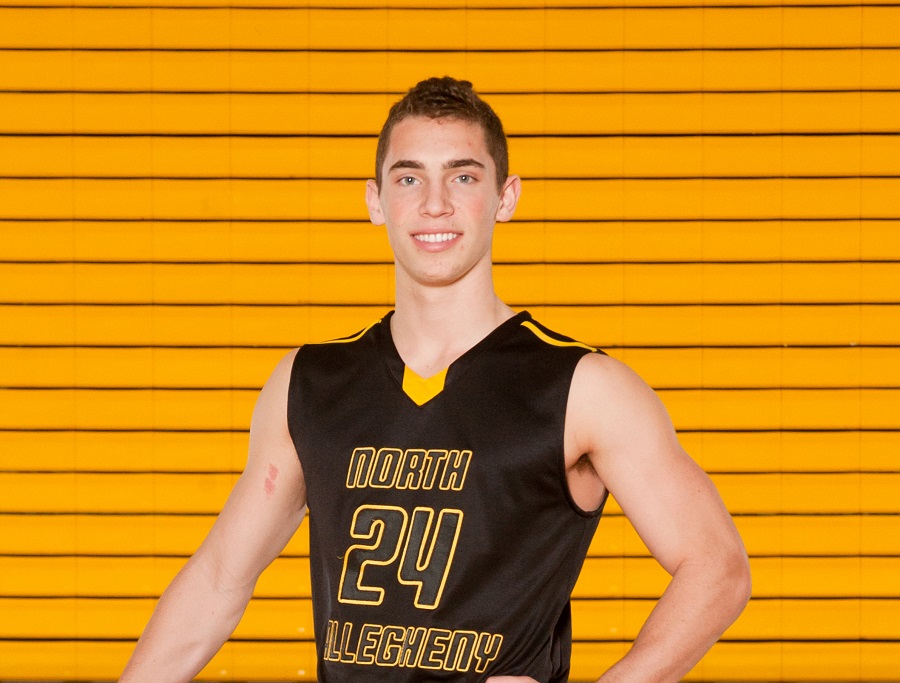 Post-Season Accolades Continue To Pour In For Constantino
North Allegheny's Cole Constantino continues to rack up the post-season awards following a stellar senior season. Constantino, who led the Tigers in scoring (23.4) and rebounding (5.1), was selected to the All-State team as a Second-Team pick. In addition to that accolade, Constantino has received recognition as a member of the Pittsburgh Post-Gazette's Fab Five and the Tribune Review's Terrific Ten.
Constantino helped the Tigers to a 24-4 season and North Allegheny's first appearance in a WPAL title game since 1999.  North Allegheny also reached the PIAA second round before bowing out to Harrisburg, 65-62. Constantino finishes his tenure at North Allegheny with 939 career points.