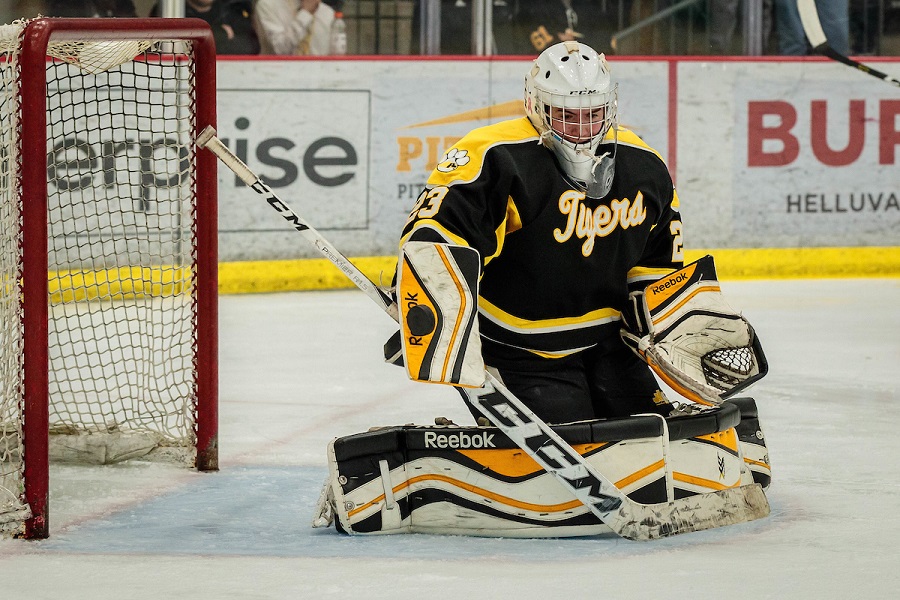 Richie Karapandi Named Post-Gazette Player of the Year
Just weeks after winning a Class AAA Penguins Cup championship, the accolades continue to roll in for members of the North Allegheny ice hockey team.
With a fabulous performance during the 2018-2019 season, and the playoffs, senior goalie Richie Karapandi has been named the Pittsburgh Post-Gazette Stellar Six Player of the Year. The Stellar Six is comprised of the top six players in the PIHL, regardless of classification.
With the assistance of NA's stellar defense, Karapandi led Class AAA with both a 1.67 GAA and a .936 save percentage. His signature performance came in the Penguins Cup semifinals, making 53 saves in a 2-1 double overtime win over Bethel Park. Karapandi followed that up with a shutout of Peters Township in the Penguins Cup final. Karapandi was also recently selected as the Class AAA Goalie of the Year by the Trib Live High School Sports Network.
Additional recognition from Trib HSSN was doled out to North Allegheny head coach Mike Bagnato, who was named the Class AAA Coach of the Year. Senior forward Aaron Miller and senior defenseman Tyler Duderstadt were second-team honorees. Honorable mention laurels went to senior defenseman Justin Symons.
Congratulations to the entire North Allegheny ice hockey team for a championship 2018-2019 season.