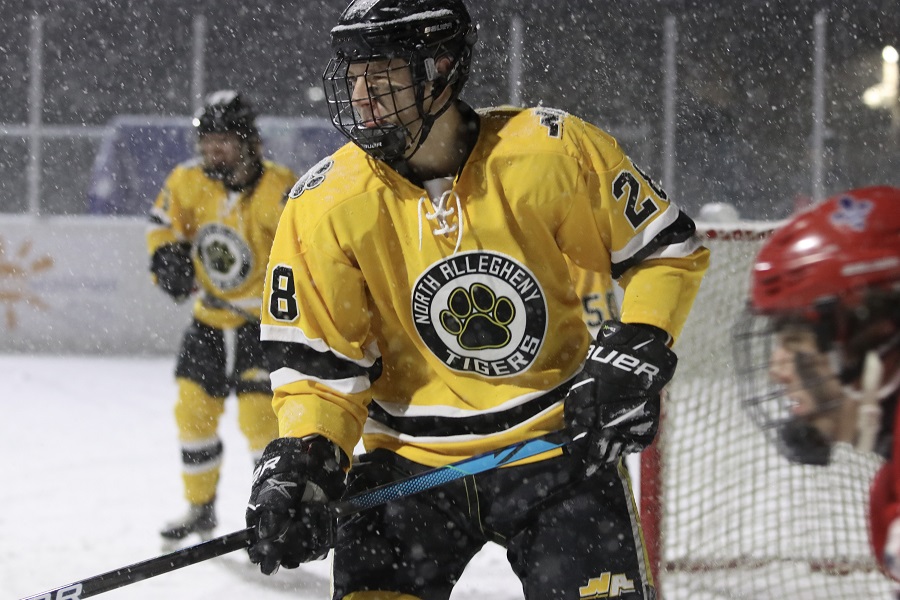 Seven Tigers Selected To Class AAA PIHL All-Star Game
The reigning Class AAA Penguins Cup champions are sending seven players to the 2022 PIHL Class AAA All-Star Game on April 3.
Playing for Tigers head coach Mike Bagnato for Team Blue will be junior goalie Rylan Murphy, senior forward Connor Chi, senior forward Nolan Colinear, senior forward Luke Washabaugh and senior defenseman Kyle Holmes.
Peters Township head coach Rick Tingle will lead Team Gold and will have the benefit of having NA junior forward Matt Irvin and junior defenseman Trey Gallo as part of his roster.
Forwards Chi, Irvin, Colinear and Washabaugh are the top scorers for the high-powered Tigers attack. Chi was the team leader in the regular season in goals (16) and points (38), followed by Irvin's 33 points (12 goals and 21 assists). Colinear and Washabaugh are fourth and fifth on the team in points with 18 and 16, respectively.
Just as deadly with the puck on his stick at the point was Gallo, who tallied 13 goals and 24 points, third best on the team in both categories. Holmes posted five goals and four assists, but more importantly, provided hard-nosed defense for the stingiest unit in Class AAA, permitting a paltry 42 goals in the regular season. In net, Murphy boasted the second-lowest goals against average in the classification with a 1.42 GAA on his way to a 12-1-0 record in the regular season.
All seven members of the North Allegheny squad were instrumental to the team's 17-2-1 record in the regular season and first place finish atop the Class AAA standings. Following a convincing 8-1 win over Bethel Park in the quarterfinals, the Tigers will take on Seneca Valley in the Penguins Cup semifinals on Monday night.
The 2022 PIHL Class AAA All-Star Game will be played at 6:00 p.m. on April 3 at the Alpha Ice Complex.