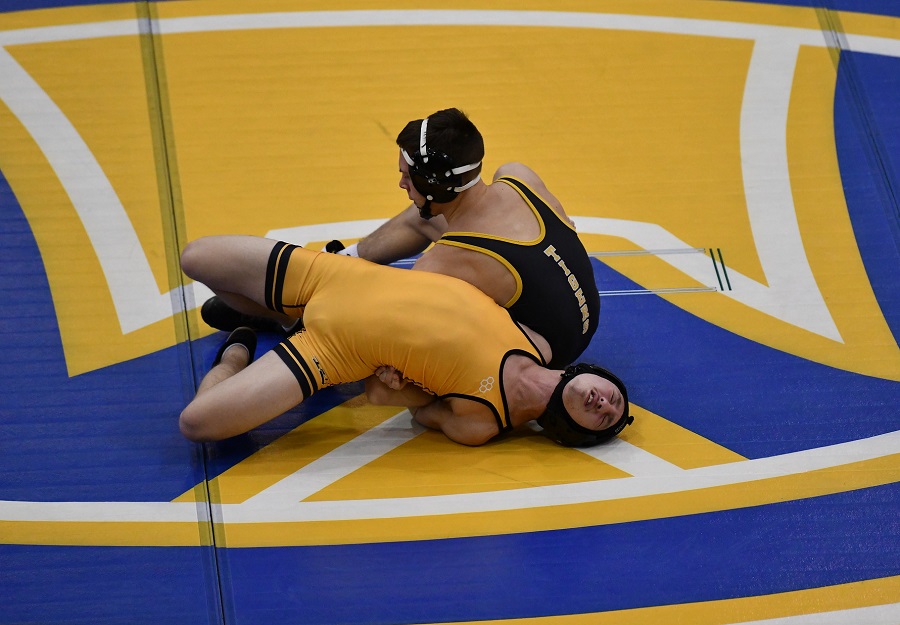 Seven Tigers To Take Part In Men's U16 and Junior Nationals
Seven North Allegheny grapplers will compete for Team Pennsylvania at the 2021 U.S. Marine Corps Men's Junior and U16 Nationals in Fargo, North Dakota.
Competing at U16 will be Aidan and Kellen Buggey, junior Nick Gorman and sophomore Travis Stipetich. At Junior Nationals, sophomore Casey Walker, graduating senior Collin McCorkle and incoming senior Dylan Coy will represent the Tigers.
Coy (26-3), Gorman (25-6) and McCorkle (25-9) all medaled at the WPIAL Class AAA individual tournament last season. Coy was the WPIAL champion at 120 pounds, Gorman took third place at 126 pounds and McCorkle did the same at 160 pounds.
Aidan Buggey, Stipetich and Walker each had outstanding rookie seasons with the Tigers in 2020-2021. Buggey posted a record of 20-9 at 189 pounds, Walker was an identical 20-9 at 106 pounds and Stipetich went 17-10 at 172 pounds. Stipetich also claimed silver at the Section 3-AAA individual wrestling tournament and qualified for the WPIAL Class AAA tournament.
Good luck to all seven Tigers at the national event on July 16-23.
Presenting your 2021 Fargo National Teams pic.twitter.com/Uf0lSfIC8C

— PAUSAWrestling (@PAUSAW2) July 3, 2021