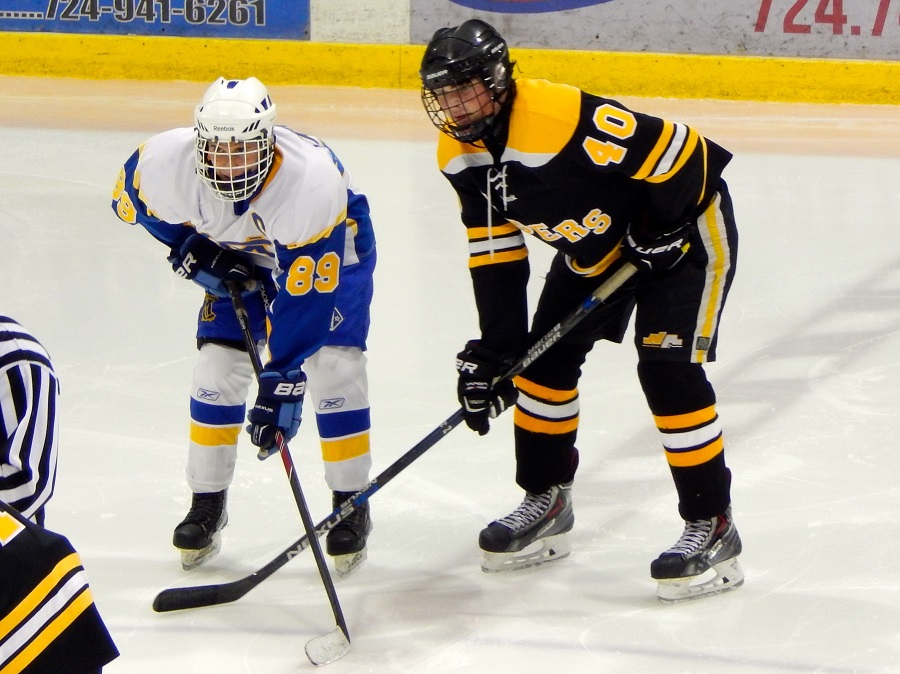 Six Tigers Named PIHL All-Stars, Mike Bagnato Tabbed Coach
The North Allegheny ice hockey team will be well-represented at the PIHL Class AAA All-Star Game on Sunday, January 29. Six Tigers were selected to this year's all-star contest and North Allegheny head coach Mike Bagnato has been tabbed to serve as the head coach for the Gold Team.
Joining Bagnato on the Gold Team will be senior forwards Erik Chidester and John Parks, and sophomore defenseman Justin Kidd. Chidester ranks third in Class AAA in points with 26 (11 goals, 15 assists), and Parks has netted 10 goals and seven assists this season. Kidd is fourth on the team in scoring with three goals and eight assists.
Playing for the Black Team will be senior forward Dawson Richard, senior defenseman Cameron Zahn and junior goalie Ryan Heil. Richard ranks second in Class AAA in scoring with 28 points and is tied for the PIHL lead in assists with 16. Zahn has tallied three goals and four assists, while Heil boasts a 7-3-1 record in net with a sparkling 2.04 GAA. Heil ranks second in Class AAA in goals against. All six all-star selections, and coach Bagnato, have been a driving force behind North Allegheny's tremendous season and current 10-4-1 record.
The PIHL Class AAA All-Star Game will be played on Sunday, January 29 at the Alpha Ice Complex in Harmarville. For a look at the entire roster of all-star selections, click here.
North Allegheny's next game is on Monday night at home against the Peters Township Indians. Opening faceoff is set for 7:00 p.m.