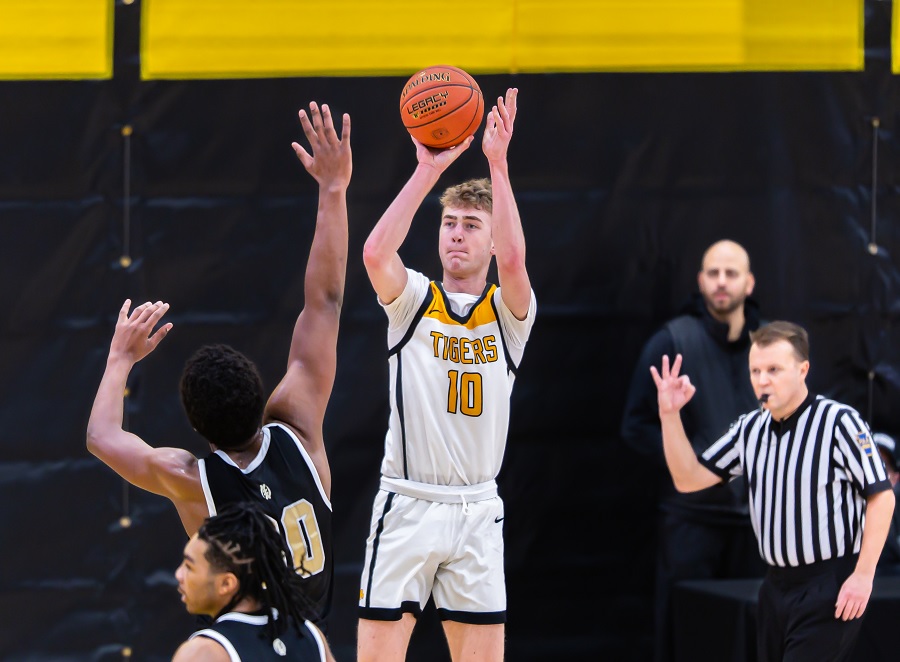 Three Tigers Named All-Section, Ty Iwanonkiw Tabbed First Team
Three members of the North Allegheny boys' basketball team have been named to the Big 56 Conference all-section team for Section 1-6A, including one first-team selection.
Junior swing man Ty Iwanonkiw earned first-team all-section honors for the first time in his career. The 6-11 Iwanonkiw averaged 11.6 points per game and shot an efficient 37.2-percent on 3-pointers, connecting on 29 of 78 attempts from beyond the arc. He also averaged 5.9 rebounds per game.
Junior forward Joey Dopirak received all-section laurels for the second consecutive season. An honorable mention a season ago, Dopirak picked up second-team accolades this year. The team leader in scoring and rebounding, Dopirak averaged 13.8 points per game and averaged 7.3 rebounds per contest. He also led the team in blocks (28) and was second in steals (23).
Junior point guard Anthony Sciote was tabbed all-section honorable mention for the 2022-23 campaign by the Big 56. Sciote averaged 11.7 points per game and led the Tigers in assists (58), steals (26) and 3-pointers made (44). One the team's top snipers, Sciote shot at a 34-percent clip from beyond the arc.
For a look at the entire all-section team, click here.
Congratulations to all three players for their postseason recognition from the Big 56 Conference.