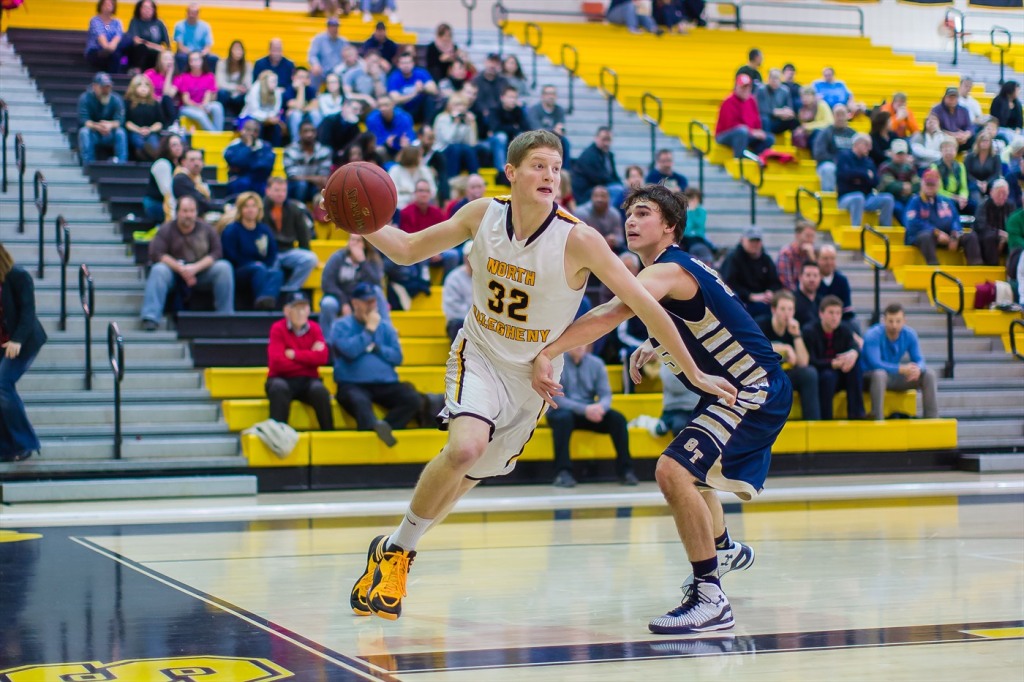 Tigers Blow Away Tornado, 84-58
The North Allegheny boys' basketball team remained undefeated on Tuesday night, defeating Butler 84-58.  It was all North Allegheny for 30 of the 32 minutes of the contest as Butler would lead just once in the game, 5-4. From that point on North Allegheny took over forcing nine turnovers in the first quarter and rolling to a 22-10 lead.  The outside shot was not falling for the Tigers but they drove to the basket with ease to open a 42-21 halftime lead.
The defense continued to dominate in the second half as North Allegheny forced 28 turnovers on the night which lead to numerous fast break points.  North Allegheny shot 46 percent on the night.
Leading the way for the Tigers was Cole Constantino with 34 points and Jordan Lake with 12 points. In all, the Tigers had eleven different players score on the night.  Cole Constantino was named the Wright Automotive player of the game for his performance.
The Tigers will now relax and enjoy the holiday break before hosting the Wright Automotive Holiday Tournament on December 29 where they will take on Westinghouse.  The game will be broadcast live via the internet on the North Allegheny Sports Network.