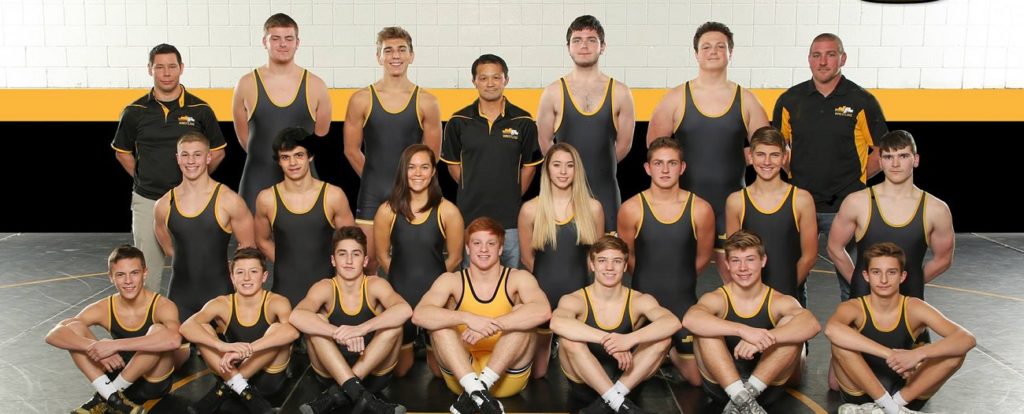 Tigers Bow Out In WPIAL First Round To Connellsville, 44-22
The North Allegheny wrestling team dropped a 44-22 decision to the Connellsville Falcons in the opening round of the WPIAL team tournament on Wednesday night at Kiski Area High School. The Falcons used three pin falls and one tech fall to pull away for the victory.
The night began at 160 pounds and North Allegheny started strong, holding a 15-12 lead through the first five bouts. Bobby Snyder earned a 2-1 win over Austin Lembo at 170 pounds, Jon Hoover claimed a win by forfeit at 182 pounds, and Ben Grafton posted a win by fall over Jared Ozias at 220 pounds. Snyder was named the Wright Automotive Wrestler of the Match by the North Allegheny Sports Network.
Despite the early advantage for NA, Connellsville gained command of the playoff matchup by winning five consecutive bouts and seven of the last nine bouts.
Other NA victors included Freddy Junko, who earned a 3-1 win over Josh Maruniak at 132 pounds. Ian Branstetter picked up a 10-0 major decision over Kayden Trout at 145 pounds.
North Allegheny slips to 10-3 overall on the season and will take on Bethel Park for a non-section matchup on February 6 at 7:30 p.m.
WPIAL 3-AAA 1st Round Match Summary: NA vs. Connellsville
| Weight | Wrestlers | Score |
| --- | --- | --- |
| 160 | Dakoda Rodgers (CA) pinned Brandon Weaver (NA) | 1:48 |
| 170 | Bobby Snyder (NA) dec. Austin Lembo (CA) | 2-1 |
| 182 | Jon Hoover (NA) wbf | |
| 195 | Seth Kuhns (CA) wbf | |
| 220 | Ben Grafton (NA) pinned Jared Ozias (CA) | 3:44 |
| 285 | Camerton King (CA) wbf | |
| 106 | Chad Ozias (CA) tech fall Brady Walker (NA) | 16-0 |
| 113 | Mason Prinkley (CA) dec. Dylan Coy (NA) | 2-1 |
| 120 | Shawn Thomas (CA) dec. Brad Stipetich (NA) | 6-4 |
| 126 | Jared Keslar (CA) pinned Selena Brown (NA) | 0:14 |
| 132 | Freddy Junko (NA) dec. Josh Maruniak (CA) | 3-1 |
| 138 | Dylan Ross (CA) dec. Max Stedeford (NA) | 9-5 |
| 145 | Ian Branstetter (NA) maj. dec. Kayden Trout (CA) | 10-0 |
| 152 | Casper Hinklie (CA) pinned Brady Leczo (NA) | 2:30 |