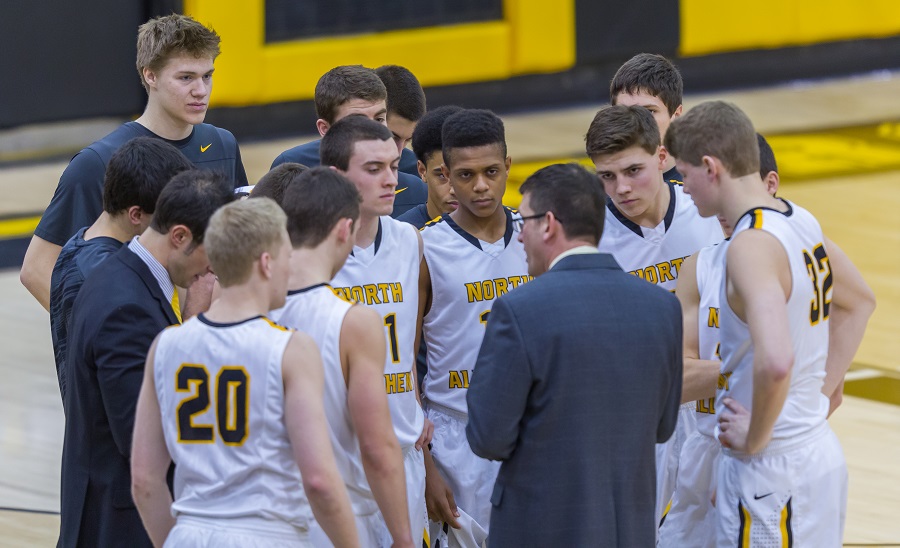 Tigers Capture Section 3 Title With Rout Of North Hills
by Lee Mohn
The North Allegheny Tigers claimed the Section 3-AAAA title on Saturday defeating North Hills, 71-49, in convincing fashion.  The Tigers led from start to finish, jumping out to a 10-0 lead and never looking back. The Tigers defensively held North Hills to just two points in the first quarter.
Keegan Phillips jump started the Tigers by hitting three treys in the first quarter.  When the Tigers outside shots were not falling they were able to get to the foul line.  The Tigers were 18 of 21 from the free-throw line on the night.
Phillips led the Tigers with 20 points including six 3-pointers.  Cole Constantino had an off night but still scored 16 points, and Will Sandherr scored 11.  Phillips was named the Wright Automotive player of the game for his performance.
The Tigers will travel to Blackhawk for their final tune up before the WPIAL playoffs.  You can listen to the unveiling of the brackets on Tuesday night on MSA Sports at 7pm.