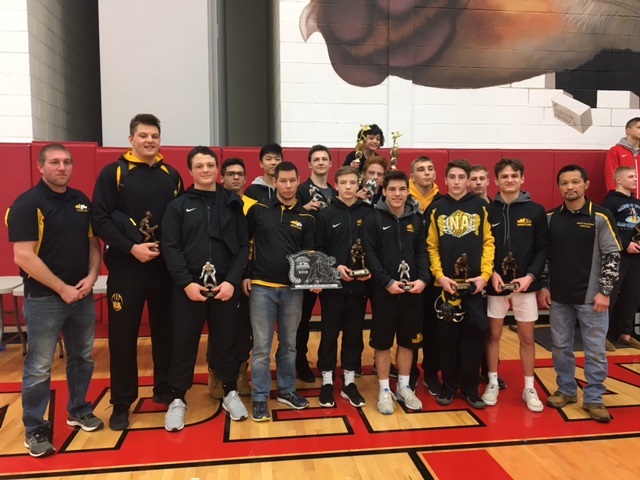 Tigers Take 2nd Consecutive Title At Allegheny County Tournament
Ahead of the WPIAL Section 3-AAA Team Tournament this week, the North Allegheny wrestling team prepared for the postseason with a first-place finish at the Allegheny Country Invitational this weekend. The Tigers posted a team score of 207.5 and had nine medalists. It's the second consecutive year the Tigers have won the Allegheny County team title.
North Allegheny had four wrestlers earn silver medals, including Max Stedeford (106), Freddy Junko (120), Jacob Downing (126) and Derek Devine (285).
Jon Hoover garnered bronze at 160 pounds with a win by fall over Luke Montgomery of Bethel Park. Also capturing bronze was Ben Grafton at 220 pounds with a 2-1 decision over Miguel Jackson of Pine Richland.
Nick Marcenelle reached the third-place bout at 145 pounds before falling to Jackson Gray of Mt. Lebanon by a 7-2 decision.
Gabe Falo earned fifth place at 132 pounds with a win by fall over Montour's Nick Reconnu at 4:34. Jacob Smalley took sixth place at 170 pounds. For a complete look at the brackets from the Allegheny County Tournament, click here.
North Allegheny will take on Seneca Valley in the Section 3 Team Tournament on Wednesday night at 6:00 p.m. The North Allegheny Sports Network will have live coverage of the semifinals and championship/consolation rounds of the team tournament.