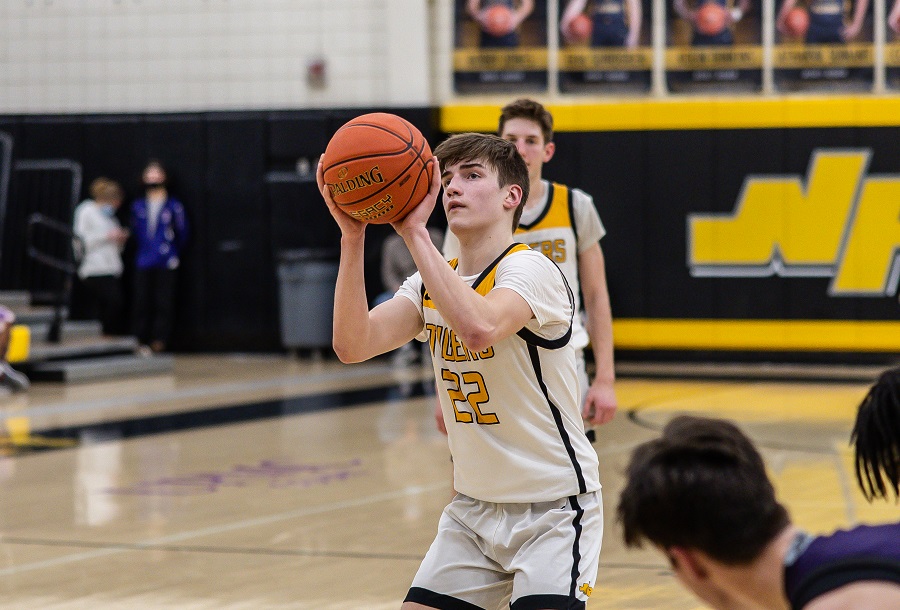 Tigers Take Down Highlanders in WPIAL First Round, 71-59
By Jared Barton
North Allegheny Boys Basketball had stellar performances from a senior and a sophomore as the eight-seeded Tigers beat the ninth-seeded Baldwin Fighting Highlanders, 71-59, in the first round of the WPIAL Class 6A playoffs on Tuesday night from UPMC Court.
NA never trailed in the game because of senior Matt McDonough who drained four 3-point shots in the opening quarter alone. McDonough gathered 15 points by the half, while totaling 21 points in the game. Sophomore Joey Dopirak played a near perfect first half with 12 points. All of his shots were from within 10 feet of the basket. Dopirak finished the game leading all scorers with 27 points. North Allegheny also received a 10-point contribution from senior Robby Jones and 7 points from sophomore Anthony Sciote.
The Tigers led 36-20 at halftime and never looked back, scoring an additional 23 points in the third quarter and 12 points in the final frame.
Baldwin's shooters were cold through most of the matchup, with junior guard Joey Carr's 13 points leading the team. Senior forward Evan Lavelle also posted 12 points in the loss.
Dopirak earned Wright Automotive Player of the Game honors for his prolific offensive attack.
North Allegheny advances to the quarterfinals of the WPIAL playoffs to face a familiar foe in top-seeded North Hills. You can catch that Friday night matchup from North Hills on the North Allegheny Sports Network.