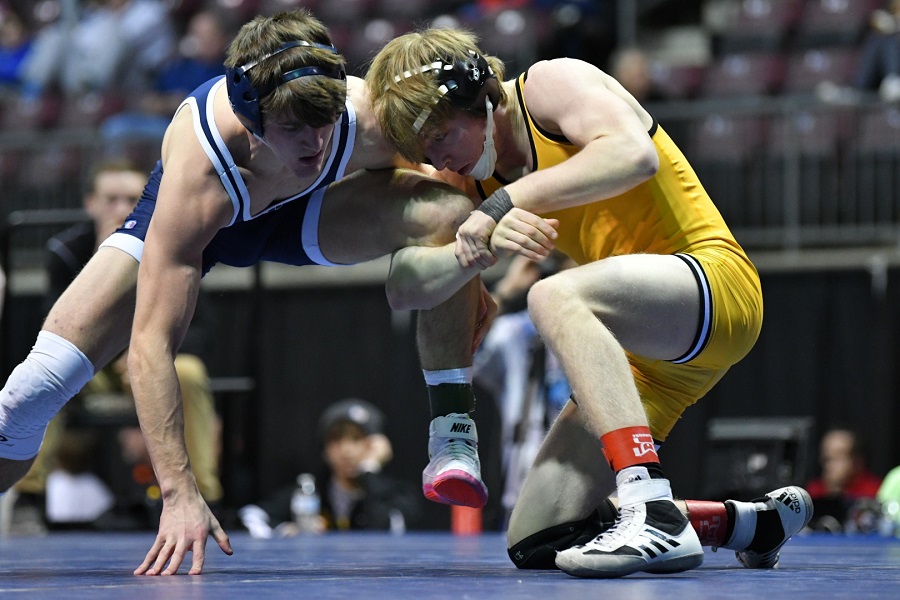 Tigers Take Part In Powerade Wrestling Tournament
The North Allegheny boys' wrestling team spent the holidays competing at the prestigious Powerade Wrestling Tournament at Canon-McMillan High School. The Tigers came away with a 49th place showing, earning 32 team points.
At 215 pounds, junior Aidan Buggey chalked up the most victories for the Tigers, going 3-2 at the tournament. Following a first-round loss, Buggey bounced back with three straight wins in the consolation bracket, including a 7-3 decision over Collin Minto of Bishop McDevitt, a 3-2 decision over Stosh Zalota of Malvern Prep and a 5-3 decision against Ayden Morris of Parkersburg South (WV).
Senior Adam Rohan (146), sophomore Mason Hartung (189) and senior Nathan Monteparte (133) each went 2-2 at Powerade. Rohan's run included a first-round victory by fall over Canon-McMillan's Blake Ward. Sophomore Kellen Buggey also picked up a first-round win at 152 pounds with a 7-2 decision against Remington Morrow of Benton.
Buggey went 1-2 at the tournament, along with teammates Gus Stedeford (107), Griffen Reid (121), William Bentrim (127) and Jason Flener (145).
For a complete look at the brackets from the Powerade Wrestling Tournament, click here.
North Allegheny will next turn its attention to section action with a road matchup against Pine-Richland on Wednesday, Jan. 4.