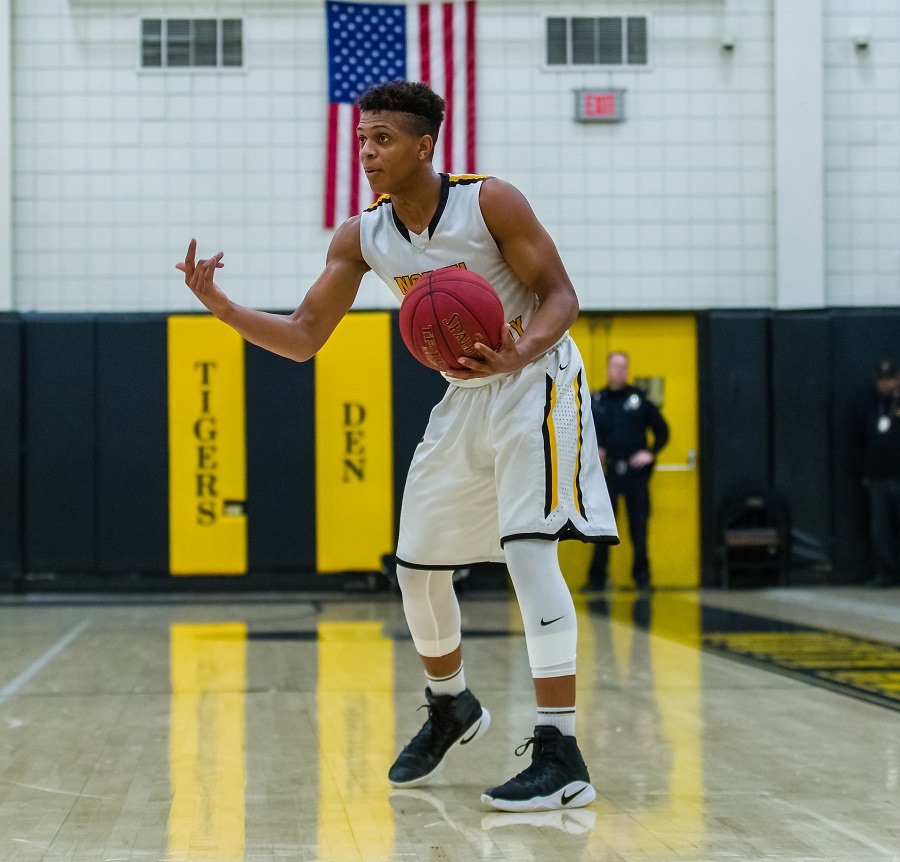 Tigers Upended By Cathedral Prep In Season Opener
The North Allegheny boys' basketball team opened the 2017-2018 season with a tough non-section battle in Erie, PA and dropped a 76-59 decision to Cathedral Prep. The Tigers held their own in the early going and built an 18-13 lead through one quarter of play. The game was tied 34-34 at halftime before Cathedral Prep took control of the game and outscored North Allegheny 42-25 in the second half.
North Allegheny was paced by senior guard Curtis Aiken wvho poured in a game-high 26 points and dished out four assists. Aiken was 7 of 16 from the field and 10 of 15 from the free-throw line. Junior Nikko Rankin chipped in with nine points for the Tigers.
Cathedral Prep had three players finish in double figures, including senior guard Adam Upperman who posted a double-double with 21 points and 10 rebounds. Upperman knocked 4 of 5 shots from beyond the arc. Senior center Aaron McBride and freshman guard Michael Lucarotti added 11 points each.
North Allegheny will look to rebound from the opening day loss with a home contest against Mt. Lebanon on Tuesday night at 7:30 p.m.