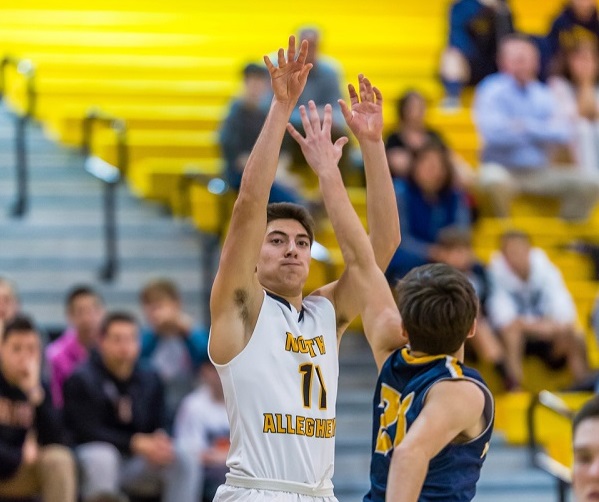 Tigers Vanquish Vikings, 74-57
North Allegheny led wire to wire in a rout of the Central Catholic Vikings on Tuesday night, 74-57, in Section 1-AAAAAA action. The Tigers used a 15-2 run to open the game, and despite a brief counterattack by Central Catholic that cut the score to 17-12, North Allegheny responded with an 8-0 run and never looked back.
North Allegheny's early surge was spearheaded by senior guard Luke Carter who scored 12 of his 14 points in the first quarter, draining two 3-pointers along the way. For helping open the floodgates in the first quarter, Carter was named the Wright Automotive Player of the Game.
For the remainder of the game, North Allegheny maintained a double digit lead and held off Central Catholic for the section win. Including Carter, four Tigers finished in double figures. Junior Curtis Aiken scored a team-high 16 points and buried 2 of 3 3-point attempts. Junior Zach Johnson added 13 points and senior Griffin Sestili chipped in with 12 points. Central Catholic was led by Luke Nedrow who scored a game-high 20 points.
With the win, North Allegheny jumps to 6-4 overall and 2-2 in section play. Central Catholic slips to 6-5 overall and 2-3 in the section. The Tigers return to action on Friday night for a visit to Seneca Valley. The game will be broadcast live via the internet on the North Allegheny Sports Network.