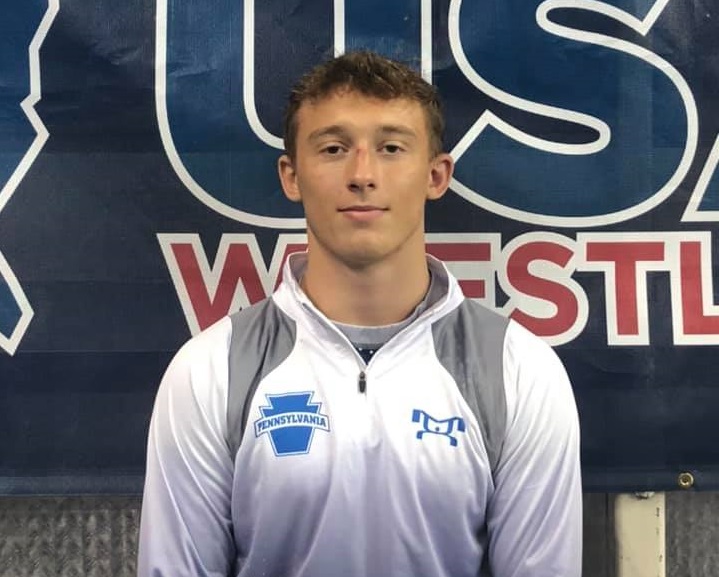 Travis Stipetich Takes 8th Place At U16 Nationals
North Allegheny sophomore Travis Stipetich took eighth place at the 2021 U.S. Marine Corps Men's U16 Nationals in Fargo, North Dakota.
Stipetich dropped his first match in the round of 128 to eventual 3rd place finisher from New Jersey, Jared Schoppe (2021 5th place at NJ State Championships). Stipetich then put together seven straight wins to secure All-American status, including one fall and four technical falls. Along the way he beat Jose Laguna, 13-0, who placed 5th at the 2021 Idaho State Championships. In the blood round, Stipetich knocked off the 2021 Virginia State Championship Runner-up, Toby Schoffstall, 8-6. In the consolation quarterfinals, he faced off against Jared Schoppe again, losing 10-0. In the 7th place match, Nathan Taylor from Connecticut beat Stipetich, 6-1.
For the brackets at the National Event in North Dakota, click here.