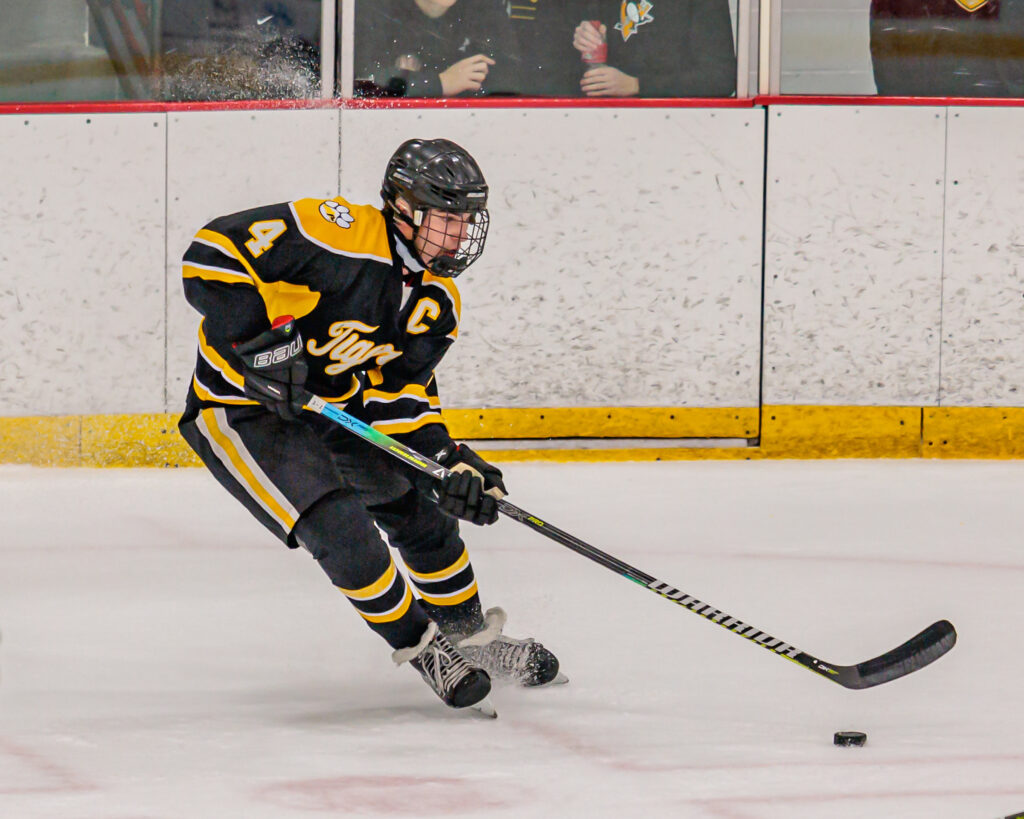 Trey Gallo Named Post-Gazette's Player of the Year
North Allegheny senior defenseman Trey Gallo has been tabbed the Pittsburgh Post-Gazette's 2023 Player of the Year. Additionally, Gallo was also named to the PG's Stellar Six All-Star Team for the second consecutive season. It's the second consecutive year a member of the NA Ice Hockey team has been recognized as the PG's Player of the Year. Last season, Connor Chi, now a freshman at the University of Michigan, earned the distinction.
A three-time PIHL Class AAA All-Star, Gallo was the North Allegheny captain this season and team leader in points (31), finishing with 13 goals and 18 assists in the regular season. For his career, Gallo surpassed the 100-point milestone with 107 points, including 43 goals and 64 assists. He was a pivotal member of North Allegheny's Penguins Cup championship season in 2021 and helped NA to another playoff appearance with a 12-5-3 record.
For more on the Trey Gallo and the rest of the PG's Stellar Six, click here.