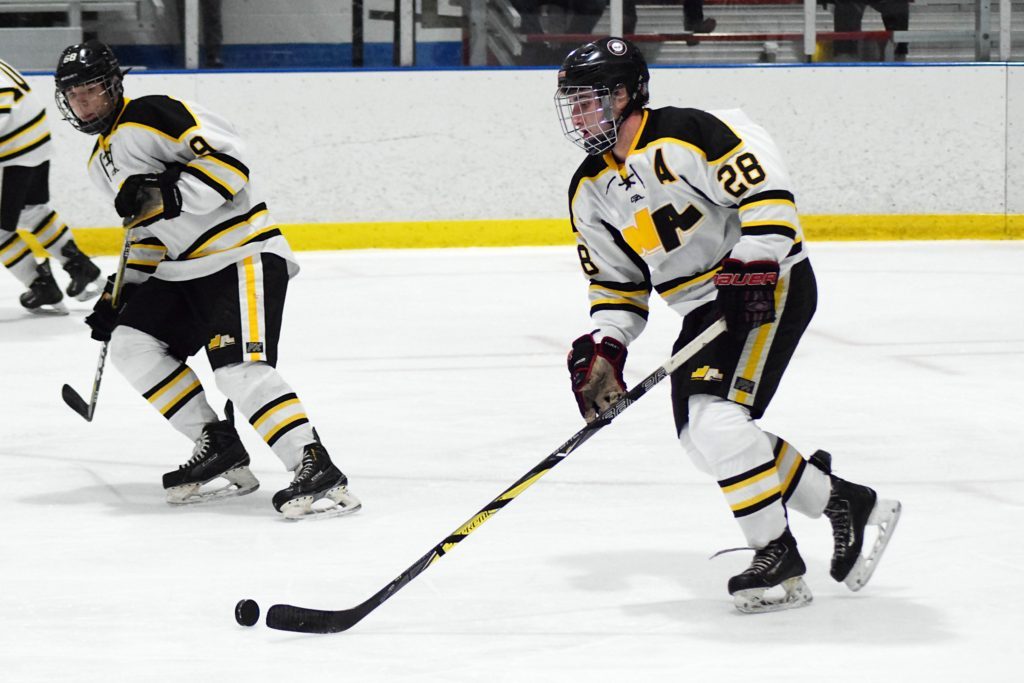 Two Tigers On Championship Team At America's Showcase Event
Team Pittsburgh won the 2018 America's Showcase high school ice hockey tournament and two North Allegheny Tigers were members of the championship team. Team Pittsburgh defeated Team Illinois, 4-3, in St. Louis. The tournament was held from April 19-23.
The Team Pittsburgh roster featured 20 local players from the Pennsylvania Interscholastic High School Hockey League, including juniors Tyler Duderstadt (pictured above) and Vincenzo Mazur.
Congratulations to Team Pittsburgh and our North Allegheny representatives, Tyler Duderstadt and Vincenzo Mazur.