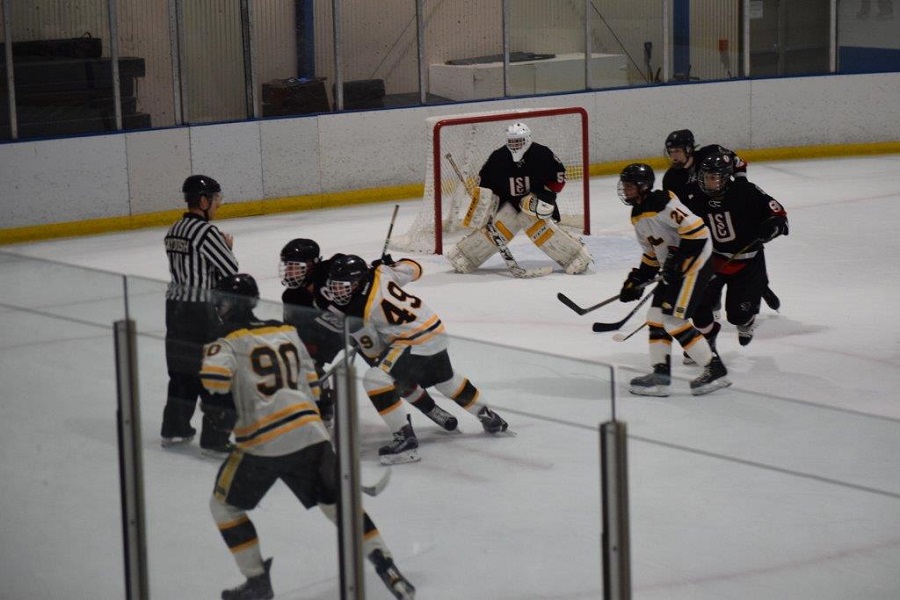 USC's Quick Start Sinks Tigers, 6-4
The Upper St. Clair Panthers scored four goals in the first period and outlasted the North Allegheny Tigers on Monday night, 6-4, at the Baierl Ice Complex in Warrendale. Panthers goalie Johnathan Bleier faced 39 shots and stopped 35 of them to earn the win in net. North Allegheny outshot Upper St. Clair, 39-29.
North Allegheny got off to a quick start in the game with a goal from Hayden Shimko just 2:40 into the contest for a 1-0 lead. However, Upper St. Clair scored five of the next six goals, including a hat trick by Jacob Bacik, to take a 5-2 lead by late in the second period. North Allegheny's Dawson Richard netted back-to-back goals in the second period to pull the Tigers to within 5-4, but Upper St. Clair's Quinn Giacobbe gave the momentum back to the Panthers with a goal just 26 seconds into the third period to solidify a 6-4 victory.
The loss, North Allegheny's first on the season, drops the Tigers record to 2-1-1 on the campaign. Upper St. Clair captured its first win to improve to 1-2-0. The NA ice hockey team is back in action on Wednesday, November 2 at Armstrong.
Ice Hockey Summary vs. Upper St. Clair, 10-24-16
| GAME SUMMARY | | | | |
| --- | --- | --- | --- | --- |
| SCORE BY HALVES | 1 | 2 | 3 | FINAL |
| Upper St. Clair | 4 | 1 | 1 | 6 |
| North Allegheny | 2 | 2 | 0 | 4 |
Ice Hockey Individual Scoring vs. Upper St. Clair
| INDIVIDUAL STATS | | |
| --- | --- | --- |
| FIRST PERIOD | | |
| North Allegheny | Hayden Shimko (Erik Chidester, Dawson Richard) | 2:40 |
| Upper St. Clair | Jacob Bacik (Antonino, Del Rossa, Quinn Biacobbe) | 3:42 |
| Upper St. Clair | Bacik (Del Rossa, Tucker Lamb) | 3:55 |
| North Allegheny | Cameron Zahn (Justin Kidd, Vincenzo Mazur) | 5:36 |
| Upper St. Clair | Bacik (Del Rossa, Curt Leonard) | 9:31 |
| Upper St. Clair | Derek Kopach (Elliot Stevenson) | 16:23 |
| SECOND PERIOD | | |
| Upper St. Clair | Michael Daley III (Bacik) | 9:08 |
| North Allegheny | Richard | 11:49 |
| North Allegheny | Richard (Shimko, Kidd) | 13:08 |
| THIRD PERIOD | | |
| Upper St. Clair | Giacobbe (Malcolm Miller, Stevenson) | 0:26 |