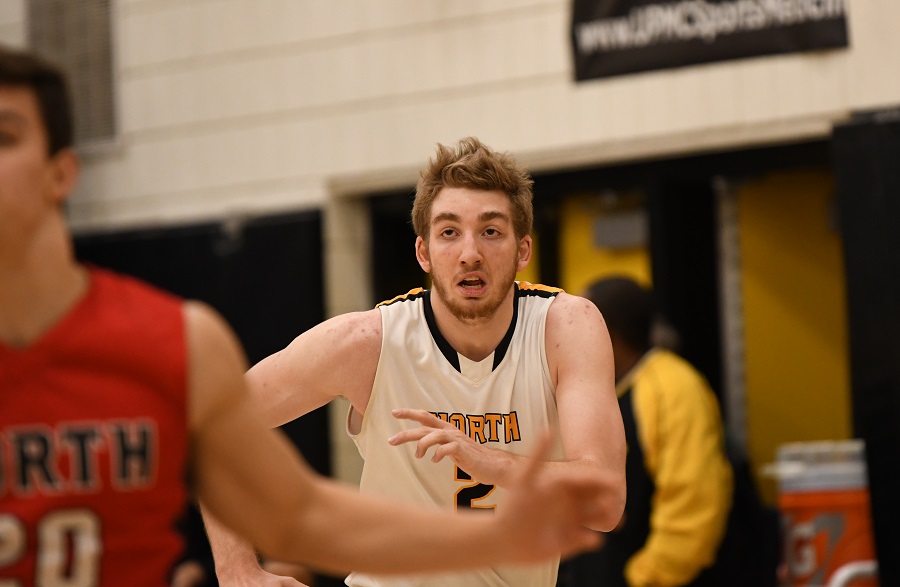 Zach Johnson Named 2nd-Team All-Section
The Big 56 Conference released the Class 6A all-section teams Monday afternoon and the North Allegheny boys' basketball team had three selections.
Senior forward Zach Johnson was tabbed to the second-team, while junior forward Anthony Hattrup and sophomore guard Mike Iuzillino collected honorable mention laurels. Johnson was the team leader in rebounding, pulling down 159 boards and averaging 7.6 rebounds per game.  The 6-10 standout averaged 8.6 points per game.
Hattrup and Iuzillino are examples of the team's bright future. A tenacious defender, Hattrup was second on the team with 28 steals and averaged 6.2 points per game offensively. Thrust into a more significant role because of injuries to fellow teammates, Iuzillino took advantage of his playing time and finished tied for the team lead in 3-pointers made with 28, hitting at a 39-percent clip from beyond the arc. Iuzillino averaged 7.4 points per game
For a complete listing of the Big 56 Class 6A boys' basketball all-section teams, click here.