View News For
2020-2021 News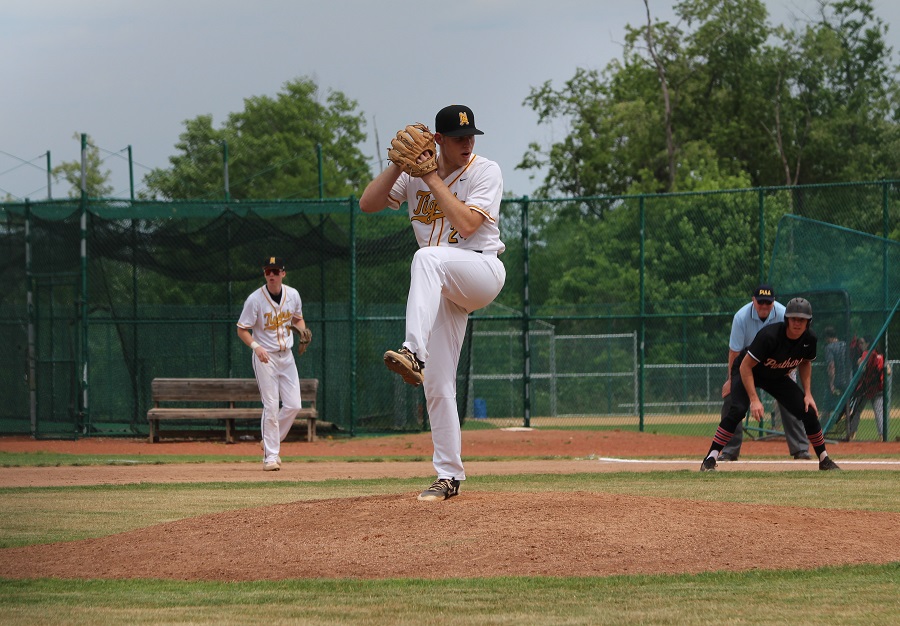 Eleven members of the North Allegheny baseball team have been selected to the Big Conference Class 6A All-Section Team, including five first-team selections.
Earning first-team all-section laurels were centerfielder Logan Andreyko, pitcher Kyle Demi, designated hitter Joe Manesiotis, catcher Aaron Posey and shortstop Cole Young. It's the second time Andreyko and Young have earned first-team accolades.
Andreyko, a Case Western Reserve commit, has dazzled with his defense in centerfield and has coupled that with a strong season at the plate, hitting .290 with 11 RBI and 20 runs scored.
Demi is North Allegheny's staff leader in wins, ERA and strikeouts. The right-hander boasts a 7-0 record with a sterling ERA of 0.81, while striking out 60 batters in 34.2 innings.
Coming off a 4-for-4 performance with four RBI in the WPIAL semifinals, Manesiotis, a Mercyhurst commit, has totaled a .291 average on the season with 18 RBI and 11 runs scored with 12 walks and only six strikeouts.
Not only a fantastic backstop and receiver for the NA pitching staff, Posey is sporting a .323 average with a home run and 11 RBI.
Young, one of the top shortstops in the state, not only produces jaw-dropping plays on defense but has also delivered big numbers on offense. The Duke University commit boasts a .431 average this season with six home runs, 19 RBI and a team-leading 27 runs scored. With a good eye at the plate, Young has walked 22 times while striking out only five times. He boasts an OPS of 1.470.
Second-team all-section selections included second baseman Spencer Barnett, leftfielder Ethan Gavlik and pitcher Brady Palmer. Barnett, a WVU commit, leads the team in home runs (7) and RBI (29), all while hitting .390 on the campaign. A constant presence on the base paths, Gavlik is batting .315 with 12 RBI and 23 runs scored. A right-hander who pounds the strike zone, Palmer fashions a 5-0 record with a 2.33 ERA.
Tabbed as Big 56 Conference honorable mention picks were first baseman Danny Gallon, rightfielder Erik Sundgren and third baseman Aaron Galaska. Gallon is NA's cleanup hitter and has punished opposing pitching with a team-leading .459 average with a home run, 22 RBI and 24 runs scored. Sundgren has anchored the rightfield position with solid defense and is hitting .275 with six RBI and 14 runs scored. Galaska has flashed the leather at the hot corner, while also clubbing the baseball to the tune of a .386 average with 16 RBI and 11 runs scored.
North Allegheny and its 11 Big 56 Conference selections will vie for a WPIAL Class 6A championship on Tuesday night when the Tigers meet the Hempfield Spartans at 7:30 p.m. You can tune in to the WPIAL championship game on the North Allegheny Sports Network, who has brought you Tigers baseball all season long. Randy Gore and Jared Barton will have the call of the title tilt. Click here for the broadcast.
(Photo by Megan Manesiotis.)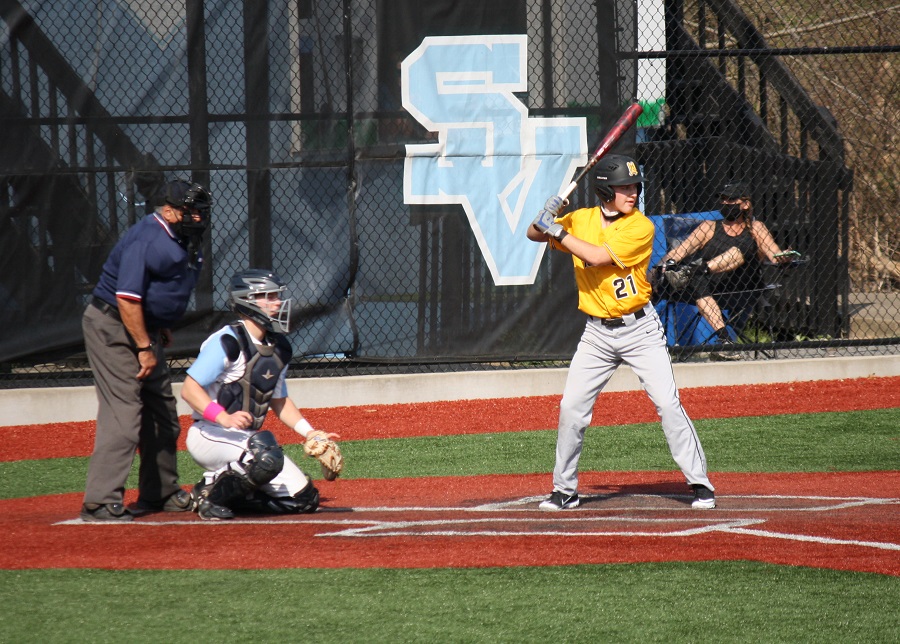 North Allegheny senior Nate Hess will continue his academic and baseball career next season at Washington & Jefferson College. He announced his commitment via Twitter on Monday.
Proud to announce my commitment to play baseball at Washington and Jefferson College. I would like to thank my family, coaches, and friends that helped me along the way. #PrezPride #DubJay @Spikes_Baseball @BattlegroundBG @sean_lubin @natigerbaseball @DubJayBaseball pic.twitter.com/OaAhzdrCkI

— Nate Hess (@_natehess21_) April 12, 2021
Hess will join a W&J program that has reached the NCAA Division III College World Series in two of the last 4 seasons, excluding the COVID shortened 2020 campaign. The Presidents are currently ranked No. 17 in the nation and are undefeated at 20-0 overall and 15-0 atop the standings in the Presidents' Athletic Conference (PAC).
Hess and the North Allegheny baseball team, which sits at 4-1 overall, will return to action this afternoon with a visit to Allderdice in Section 1-6A action.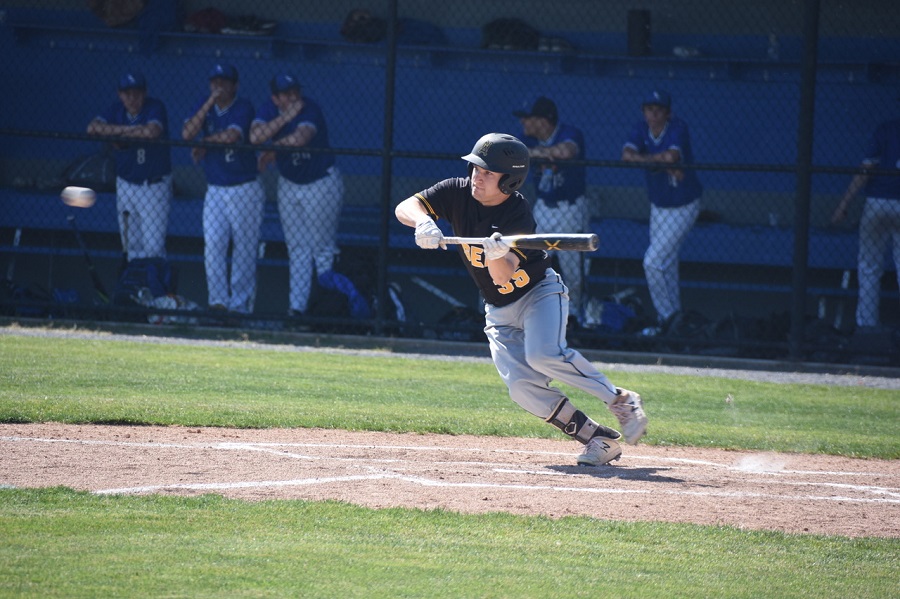 North Allegheny senior Logan Andreyko has committed to Case Western Reserve University to continue his academic and athletic career. He announced his commitment on Tuesday via Twitter.
I'm proud to announce my commitment to play baseball at Case Western Reserve University! @chaserowe23 @Spikes_Baseball @natigerbaseball @NATigerAthletic #Spartans

— Logan Andreyko (@logan_andreyko) December 29, 2020
As a sophomore, Andreyko was North Allegheny's starting centerfielder and helped the team advance to the PIAA Class 6A semifinals in 2019. Andreyko's speed not only allowed him to patrol centerfield with ease but also gave opponents fits when he stepped in the batter's box. In 2019, Andreyko hit .306 and scored a team-leading 20 runs. A constant presence on the bases, he also walked 13 times for a .442 on base percentage. By season's end, Andreyko was recognized by the Big 56 Conference as a first-team all-section selection in Class 6A. Unfortunately, Andreyko was unable to build on his strong sophomore campaign in the spring of 2020 as his junior season was wiped out due to COVID-19.
Andreyko will join a top-flight Case Western baseball program that went 24-15 in 2019 and reached the finals of the NCAA Division III Wooster Regional. It was the 10th straight season with a winning record for CWRU.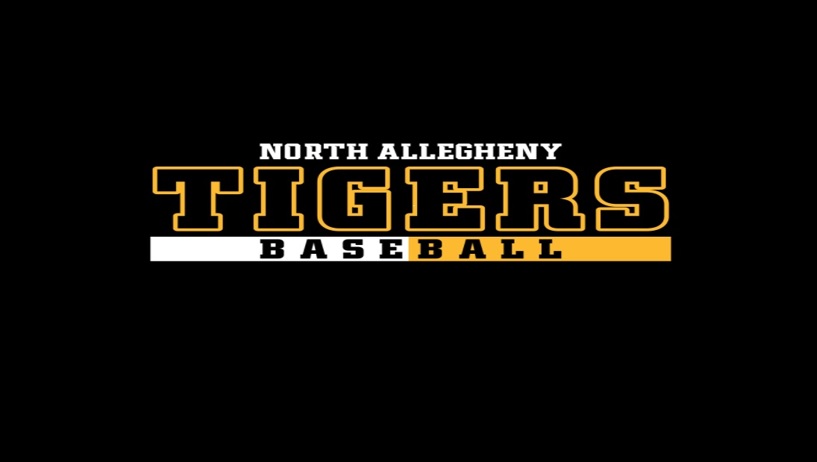 North Allegheny senior Joe Manesiotis will continue his baseball career at Division II Mercyhurt University in Erie next season. Manesiotis announced his verbal commitment on Saturday night via Twitter.
I am proud to announce that I am furthering my academic and athletic career at Mercyhurst University. I would like to thank my family, coaches, and friends that helped me along the way. Go Lakers! @Spikes_Baseball @BattlegroundBG @natigerbaseball @HurstBaseball pic.twitter.com/SXzc5T39YC

— Joe Manesiotis (@JoeManesiotis) October 25, 2020
As a sophomore in 2019, Manesiotis played in eight games for a Tiger team that reached the PIAA semifinals and posted a .250 batting average with three runs and two RBI. The outfielder did not have an opportunity to play as a junior in the spring of 2020 due to COVID-19.
Manesiotis will join a Mercyhurst program that is a perennial challenger in the Pennsylvania State Athletic Conference. In their last full season of action in 2019, the Lakers went 36-16 and reached the NCAA Division II College World Series.