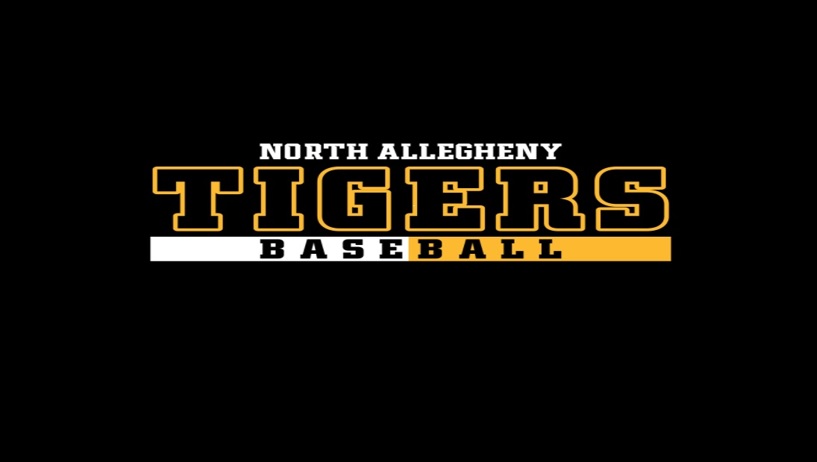 Baseball – Virtual Senior Day
In honor of our senior student-athletes, the North Allegheny Athletic Department presents "Virtual Senior Day" for the North Allegheny baseball team. Thanks to the outstanding effort of the North Allegheny baseball boosters, here is a compilation of biographies and player photos for all seven seniors on the 2020 roster. You may click on each player's photo to view an even larger image of his senior picture. Additionally, below is a Senior Tribute Video that was created and edited by assistant coach Jeremy Sabo. Thank you to everyone who assisted on this project and congratulations to the Senior Class of 2020.
---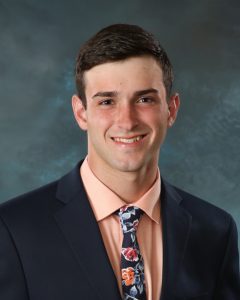 #21 NATE CAMPBELL
Position: Outfield and Pitcher
Attending: Penn State Behrend
Major: Supply Chain & Project Management
Parents: Alison & Drew Campbell
Message to Parents: "Thank you to my parents and sisters for your never-ending support and sitting through all of the hot games. I will always be thankful for everything you guys have done for me and how much you've helped me get to where I am now."
---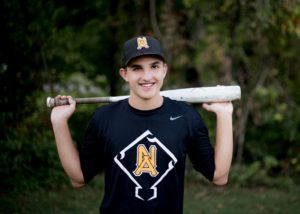 #18 MATTHEW DiRENZO
Positions: First Base and Catcher
Attending: The Ohio State University
Major: Business-Finance
Parents: Leslie & Jamie DiRenzo
Message to Parents: "Thank you both for always believing in me and supporting me on and off the field. Without your guidance and persistence I would not be where I am as a player or person. I cannot thank you guys enough for everything you have done for me."
---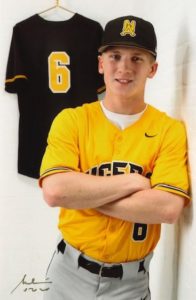 #6 RYAN DOUGHERTY
Positions: Infield and Outfield
Attending: Allegheny College
Major: Business Economics with a minor in Mathematics
Parents: Holly & Chad Dougherty
Message to Parents: "Thank you Mom and Dad for the constant support you guys have shown me not only in baseball, but in life as well. I wouldn't be in the spot that I am today being able to continue my success in academics and athletics through college if it wasn't for you guys. I promise to continue working hard and listening to your advice throughout college and beyond."
---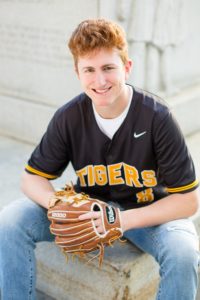 #8 QUENTIN HALYAMA
Position: First Base and Pitcher
Attending: The Ohio State University
Major: Mathematics
Parents: Julie & Roy Halyama
Message to Parents: "I am truly grateful for how supportive you have been over the course of my playing time. Whether it was driving me to games, making sure I had what I needed, or just giving me words of encouragement, you were always there to help me. Thank you for being my biggest fans. Love you."
---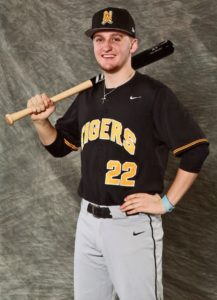 #22 CONOR McSPARRAN
Position: Pitcher
Attending: Alderson Broaddus University
Major: Exercise Science
Parents: Kim and Scott McSparran
Message to Parents: To Mom and Dad: The past 14 years of baseball have been nothing but a joyride with both of you. From T-Ball, to the first year of kid pitch, to the championships, to my first homerun, to the no-hitters, to AAU tournaments out of town, to all the practices and games, to all the dirty uniforms, to all the times I have eaten all the food in the house, and now onto college baseball. I loved having you guys with me on that journey. I simply would not be the person I am today if it was not for you guys. I will forever strive to make you two proud and I cannot wait to show you what else I accomplish. I know you'll always be my biggest fans and I will always be your biggest fans! I love you guys!
---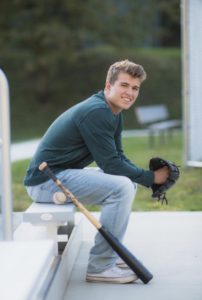 #28 BENJAMIN PETSCHKE
Position: Pitcher and outfield
Attending: University of Dayton
Major: Business
Parents: Jennifer & Mark Petschke
Message to Parents: "Dear Mom and Dad:  I haven't said how grateful I am for both you enough.  Looking back at all these years I noticed that at least one of you have been at every single one of my games as far as I can remember; whether it was football, baseball, or basketball.  You guys do everything for me and I am so thankful.  I love you both."
---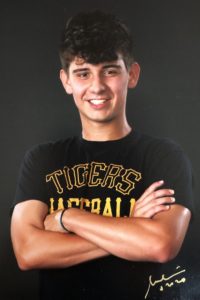 #5 KEVIN SCHOTT
Position: Pitcher
Parents: Jeannie & Eric Schott
Attending: Gannon University
Major: History/Secondary Education
Message to Parents: "Thanks so much for all of the constant love and support throughout my life and baseball career. I wouldn't be where I am today without you guys."