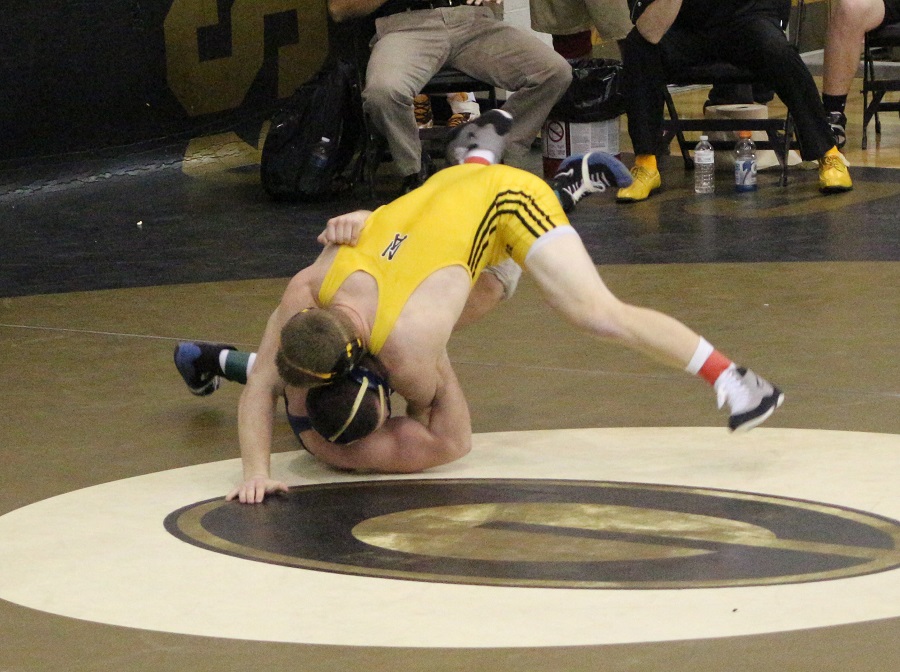 Boeh, Smith Win Gold At Manheim Central Tournament
The Tigers crowned two champions at the Manheim Central Holiday Wrestling Tournament on Tuesday.  Sophomore A.J. Boeh won the 138 pound title and senior Zach Smith won gold at 195 pounds, helping North Allegheny to a fourth place finish at the annual tournament.  The Tigers finished with a team score of 138. Spring-Ford won the team title with a score of 218.5.  From the WPIAL, Kiski Area finished in second place with a score of 186.5.
In the 138 pound championship bout, Boeh defeated Spring-Ford's Matt Krieble by a 5-1 decision.  For Smith in the 195 pound title bout, he claimed a convincing 8-1 decision over Anthony Piscopo of LaSalle College High School.
Other NA medalists included Jake Woodley (160) and Jeff Clemens (220) who each garnered silver medals in their respective weight class. Sean Kalmeyer was a third place finisher at 145 pounds and Sean Hoover took fifth place at 152 pounds. Jacob Downing and Zach Stedeford were sixth place finishers at 106 pounds and 120 pounds, respectively. For a look at all of the brackets from the Manheim Central Holiday Tournament, click here.
North Allegheny returns to the mat in a non-section meet against the Upper St. Clair Panthers on Saturday morning at 11:00. The Tigers next section matchup will be on Tuesday night at 7:00 pm against the Butler Golden Tornado, a meet that will be broadcast live via the internet on the North Allegheny Sports Network.