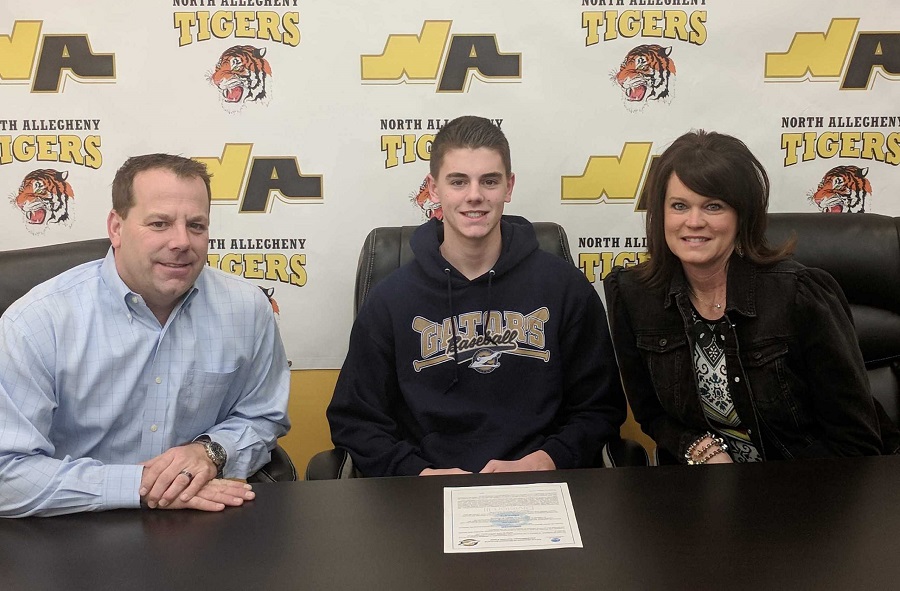 Brett Heckert To Join Allegheny College Baseball Program
North Allegheny senior Brett Heckert has signed a letter of intent to play college baseball at Division III Allegheny College in Meadville, PA. Heckert will be reunited with former North Allegheny teammates Keegan Phillips and Roman Santia who are current members of the Gators baseball team in the North Coast Athletic Conference.
Heckert joins an Allegheny program that has recorded five straight winning seasons and has reached 20 wins in seven of the last nine years. Heckert plans to major in Business Economics. He is pictured above with parents E.J. and Kristen Heckert.