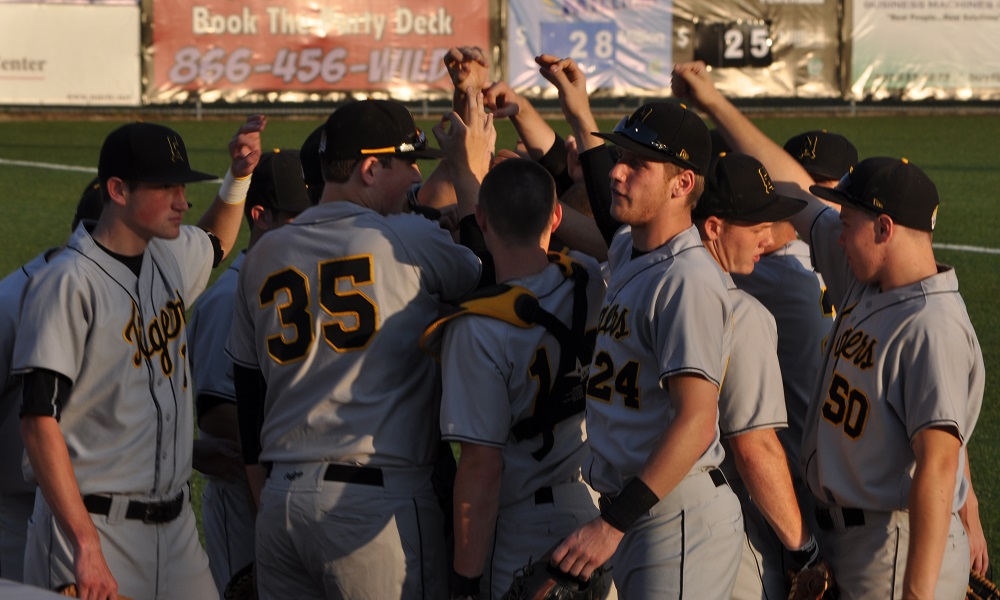 FOUR NA BASEBALL PLAYERS NAMED ALL-SECTION
(6/24/13) The WPIAL champion North Allegheny Tigers Baseball Team placed four players on the Class AAAA All-Section 1 Team. Tigers' shortstop Brandon Bergstrom, first baseman Matt Waugaman, third baseman James Meeker, and outfielder Jimmy Divosevic were all named to the All-Section squad.
Bergstrom, who is planning on continuing his baseball career next season at Penn State Behrand, was also selected to the Pittsburgh Post-Gazette All-Area Team. An excellent defensive shortstop, Bergstrom was also the table setter for the NA line-up with a .354 average in the lead-off spot and scored a team best 27 runs.
Waugaman was the Tigers top power threat, topping the team in doubles, triples, home runs, RBI's, and batting average. The left-handed hitting standout drove home 30 runs with 10 doubles, six triples and three homers, all with a batting average of .451.
Meeker, a defensive stalwart at the hot corner, was also one of the best contact hitters in the WPIAL, boasting a batting average of .407. On the mound, Meeker made six appearances with a 4-0 record and a 1.93 ERA. Against Norwin on April 6, Meeker tossed a perfect game in a five-inning, 12-0, victory over the Knights.
Divosevic, a Slippery Rock recruit, patrolled the outfield with great quickness and a strong arm, while also hitting at a .386 clip and driving home 21 runs. Because of his powerful right-arm, Divosevic was also a trustworthy member of the bullpen, securing two saves with a 1-2 record and an ERA of 1.40. Divosevic owned a most impressive strike out-to-walk ratio, punching out 25 batters while only walking four in 15 innings of work.