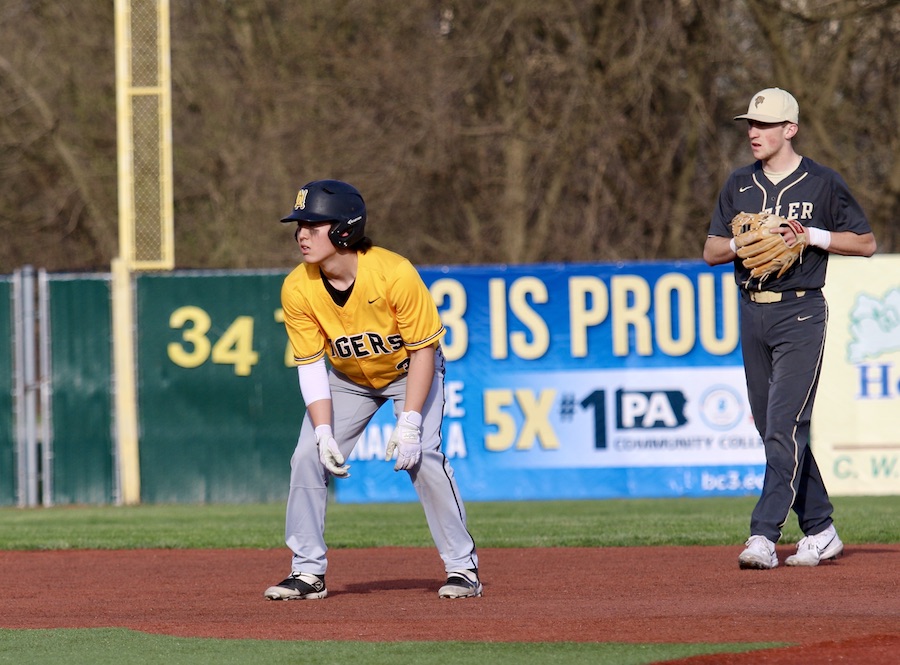 Harron Lee Receives 2023 WPIAL James Collins Scholar Athlete Award
The Western Pennsylvania Interscholastic Athletic League (WPIAL) revealed the recipients of the 32nd annual WPIAL/James Collins Scholar-Athlete Award on Wednesday. Among the 20 recipients (10 male and 10 female) is North Allegheny senior Harron Lee. The 20 candidates were selected out of a group of 120 nominees. Below is a brief overview of Lee's career as provided by the WPIAL.
Harron Lee (North Allegheny) – 4.61 GPA … Four-year letterwinner in baseball and three-year letterwinner in football … Captain of the baseball team as a senior … Helped guide North Allegheny to WPIAL championships in football as a senior and baseball as a junior, and two section titles in both sports … Named All-Conference in baseball and football as a junior … Garnered Perfect Game Baseball Preseason All-America honors as a senior and two All-Region nods from Baseball Factory … Member of National Honor Society, Student Council, Key Club, Project Water, Chamber Orchestra, Chess Club, DECA, Ping-Pong Club, Interact Club, and TigerThon … Hosted clothing drive that supports the homeless community … Named Homecoming King as a senior … Plans to pursue a degree in finance and play baseball at the Massachusetts Institute of Technology (MIT).
/ –

Harron Lee, @NATigerAthletic #WPIAL | pic.twitter.com/SG8uQJMRDD

— WPIAL (@wpial7) April 19, 2023