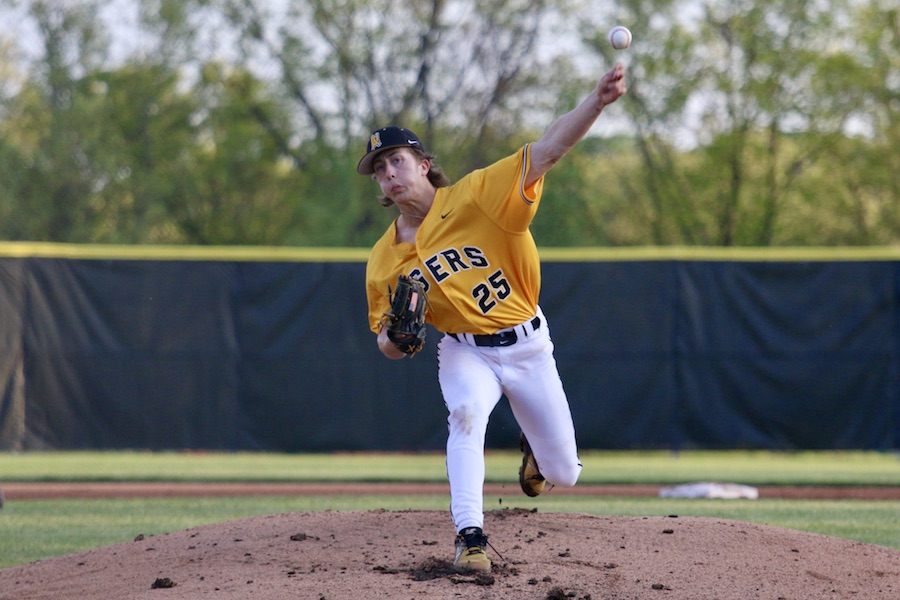 J.D. Costanzo Selected to PG's All-Area Team
North Allegheny junior J.D. Costanzo was named to the Pittsburgh Post-Gazette All-Area Team for a successful 2023 campaign. The WVU commit had three games of 12 strikeouts or more, including a career-high 15 strikeouts against Trinity in the regular season final. Costanzo finished the season with 91 strikeouts in 49.1 innings, the third highest single-season strikeout total in program history.
The southpaw hurler posted a 6-4 record with a 1.85 ERA in 11 appearances and nine starts. Offensively, Costanzo was tied for the team lead in home runs with two. With the help of Costanzo, North Allegheny reached the WPIAL Class 6A championship game and the PIAA quarterfinals.
It's the fourth consecutive season that a member of the North Allegheny baseball team has been named to the Post-Gazette's All-Area Team.